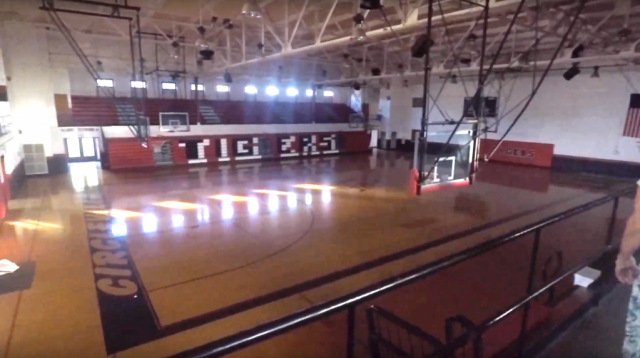 CIRCLEVILLE -Bialy Inc. said that they have worked out the details of the refurbishment of the building and are ready to take possession. The only details that are left to work out is a 200,000 dollar grant that the City applied for several years ago. This grant would tie the companies hands into a agreement that would support the cities wants and agreements with the Historical declaration of the building. The cities concern is that it would also tie them to the building and that's something they do not want.

According to local sources those details have been worked out and on 6:00 pm on Tuesday night August 20 we may see the city turn over the keys to the building after over three years of discussions on what will happen to the historical gym and wing of the Everts building.
The city sat in a standstill for many years waiting for someone to be able to take the responsibility of the building of the City of Circleville. Circleville City Councilman Barry Keller has said several times to multiple entities, "Ill give you the keys right now free and clear," but all entities but Bialy needed city support in the ways of historical and building grants that would tie the city to a join ownership of the building, and hold the city accountable to those grants if something were to happen negatively to it.
That was the the sticking point for most of this city council and some of the members who are not in office from the previous election. The City just doesn't have the funds to be accountable was the common theme and reason why several entities were turned down.
Council asked who has approached Bialy with interest to use the building once it is fully functioning.
Bialy reported that several groups were interested including Diablos shooting group, Arts around, Arts and Life, Crossroads Church, and another church. The company said that if they could take possession in the next 30 days they are prepared for the gymnasium area to be open for use before the end of the year.
Council showed concern about keeping the location a non-profit center and Wampler said that wouldn't be a issue.
Bialy told Sciotopost that they would open the building in stages starting with the easiest of course the gym area of the building and work through phases to complete the entire gym and wings. The rental entity says that they could be open for non-profit services by the end of the year.