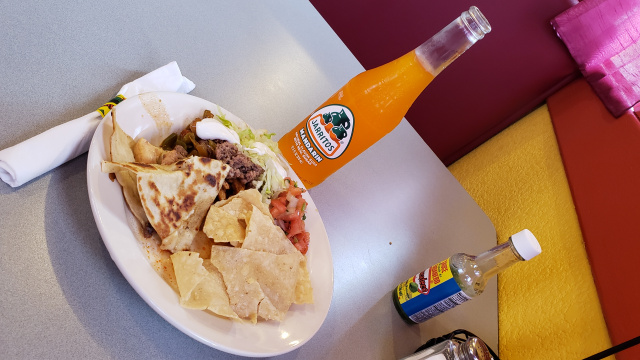 As SOME of you know, I (Brandon) LOVE food.
One look at me, and it should be pretty obvious that I really do love to eat, and on top of that I really try my best to try every new restaurant that comes out.
So when I heard a rumor around a year ago that Chillicothe was getting a Mexican Buffet, my heart skipped a beat. If you remember, years ago in Circlville we had a Mexican Buffet, and it was absolutely amazing. In fact, one week my brother, my dad and I went there every single day in one week.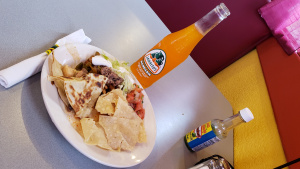 So, when Sol Azteca opened up in Chillicothe recently, I was pretty excited to try them out and see if they could live up to my past, wonderful experiences with Mexican buffets.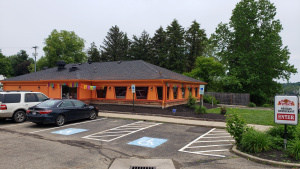 Like many other good buffets, their lunch buffet selection is limited : Ground beef, chicken, steak , various grilled fajita vegetables, tortilla wraps, quesadillas, and all the typical fresh vegetables you'd find at a place like Chipotle or Moe's southwest grill.
The cost is quite comparable to most of the other places (It was $10 with a drink if memory serves me right).
I took a group of 5 guys there recently and everyone thought it was fantastic. With a limited selection like they have, unless you're comfortable with taco-fajita-burtio type combonations you MIGHT go away hungry, but for people like me that LOVE sit-down Mexican restaurants, this place was fantastic. One of the best parts was the last time I was there they had caramel-topped flan, which I've never seen a buffet carry. Ever.
They're located at 1351 Western Ave in Chillicothe which is on the opposite side of the street as Casa Del Taco. And in my opinion Casa can't touch the food quality here with a 10 foot pole (And I know I'll take heat on that one from native Chillicotheans).