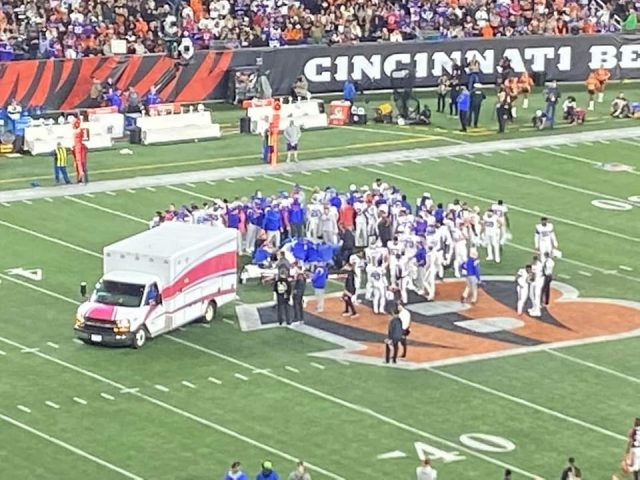 OHIO – The NFL announced today that the Bills-Benglas game will not resume after being postponed Monday night.
"No decision has been made regarding the possibility of resuming the game, according to the league."
The game was only in the first quarter when safety Damar Hamlin collapsed on the field due to a cardiac arrest in the first quarter. According to the NFL his heartbeat was restored on the field and he was brought to the University of Cincinnati Medical Center. Where he remains in critical care.
The game was announced shortly afterward to be postponed, then was rescheduled.
Buffalo is set to host the New England Patriots at 1 p.m. ET on Sunday for its regular season finale. Cincinnati is scheduled to host the Baltimore Ravens on Sunday, and according to the NFL they have not made any changes to that schedule.
"On behalf of our family, we want to express our sincere gratitude for the love and support shown to Damar during this challenging time. We are deeply moved by the prayers, kind words, and donations from fans around the country. We also want to acknowledge the dedicated first responders and healthcare professionals at the University of Cincinnati Medical Center who have provided exceptional care to Damar. We feel so blessed to be part of the Buffalo Bills organization and to have their support. We also want to thank Coach Taylor and the Bengals for everything they've done. Your generosity and compassion mean the world to us. Please keep Damar in your prayers. We will release updates as soon as we have them," said the NFL.