FAIRFIELD – A adult bald eagle was hit during an emergency run by a local fire department, but Ohio Wildlife Center is working to help the animal.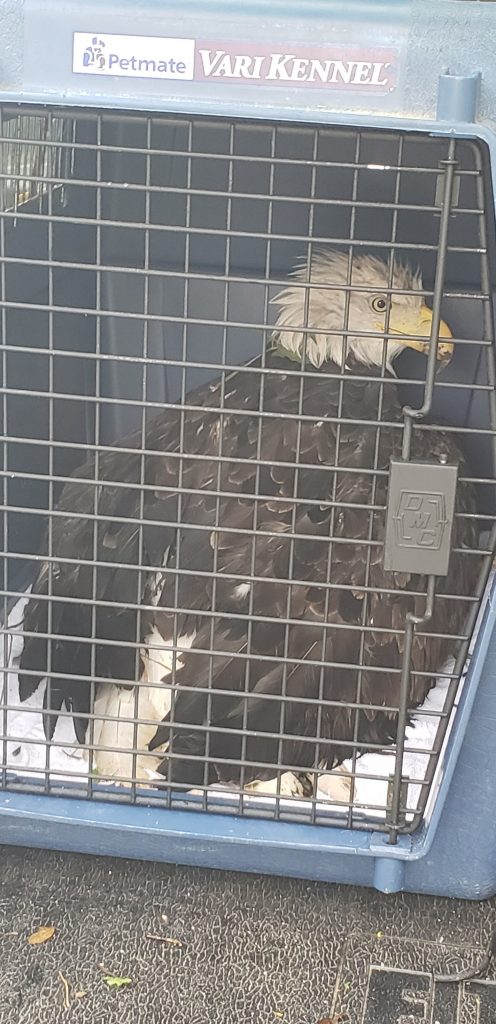 According to Fairfield County Sheriff, the incident occurred during a Basil Joint Fire District emergency run around 7:30 am on Wednesday in the area of St Rt 256 and Heimberger Rd. The fire department could not stop because of the emergency that they were heading to, but they call a chief officer in to help with the situation.
ODNR was promptly notified and began a response. A concerned citizen with connections also made contact with Ohio Wildlife Center who also started a response to aid the bird.
The bird was able to be caught and was taken immediately to the Ohio Wildlife Center for treatment and care. Thank you to all the citizens that stopped offering assistance. Thank you to ODNR and Ohio Wildlife Center for their response.
We will give more updates when they become available