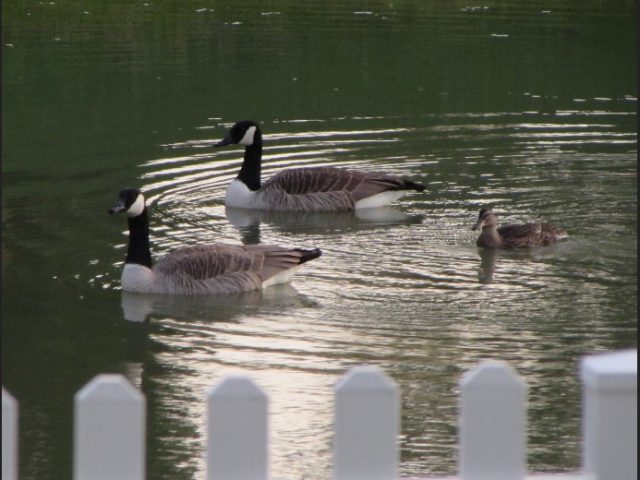 CIRCLEVILLE – In March of 2021 two baby ducklings appeared in a pond in the Heritage Ponds development off Walnut Creek Pike in Circleville.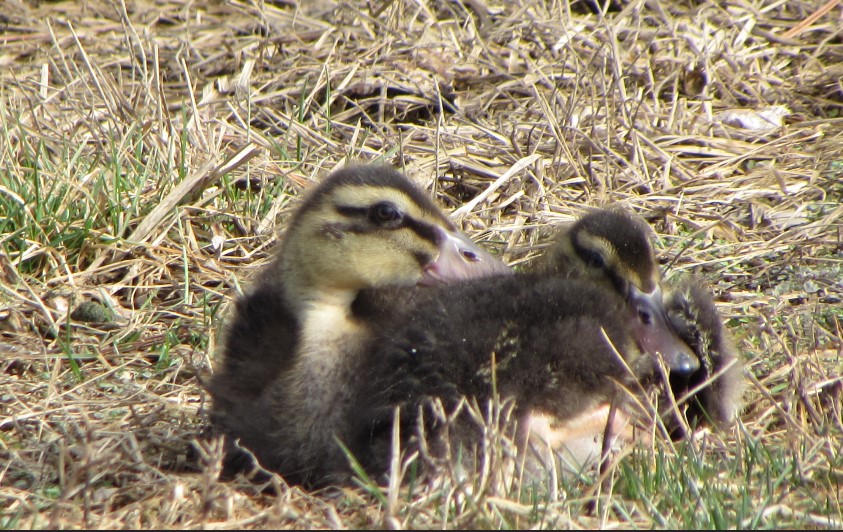 According to the Ohio Wildlife Center and local Humane society, these ducks were farm supply ducks that had grown too big for their homes and possibly dumped at the pond by the owners. The way experts could determine this was because it was too early in Ohio for ducklings to be this age if they were wild.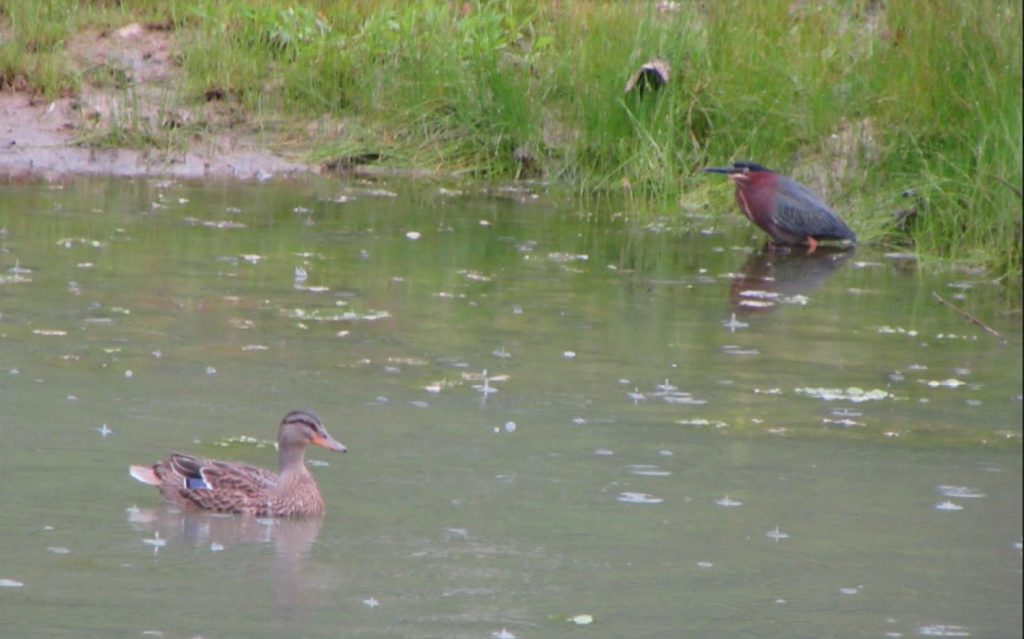 Sadly one of those young ducks did not survive 24 hours as it was killed by a predator. The other young duckling waddled around in the pond crying out for help.
Locals contacted several entities for help, expected the same fate for the single duckling left. Ohio Wildlife Center explained that they do not help domestic animals and they recommended contacting the Humane Society.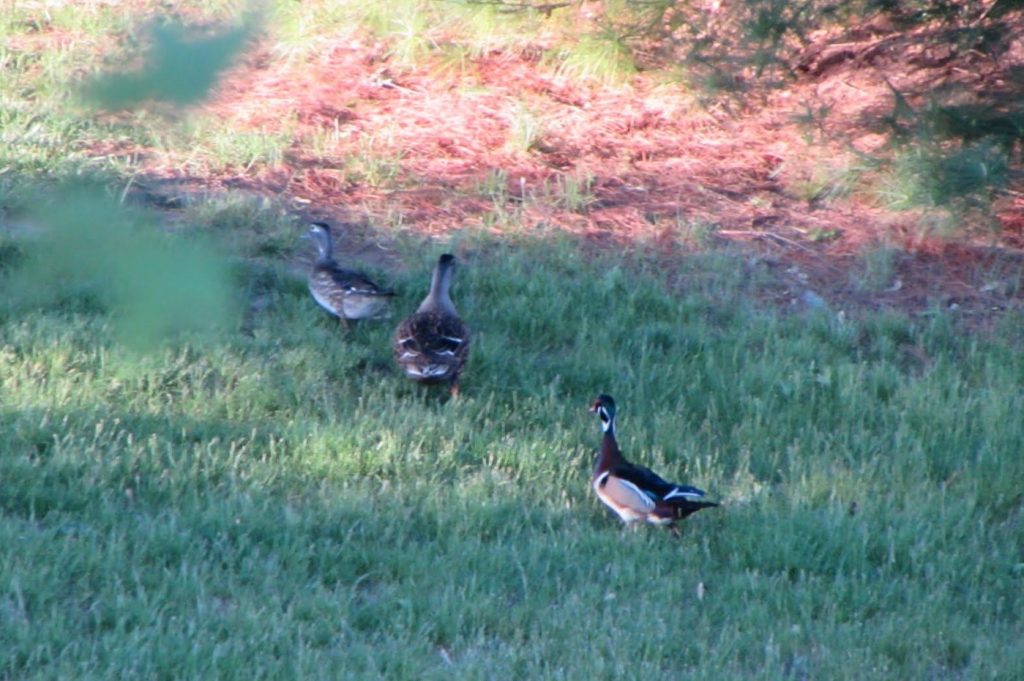 The Local humane society did come out and attempt to capture the young duck but did not succeed. So the duckling was left alone in the pond to fend for itself.
But, with much nurturing from the residents of Heritage Ponds her journey appears to be in the right direction. She was adopted and protected by Geese who taught her how to fly and kept her warm on the really cold nights in March and April. She had some frightening encounters with different types of Herons and other predators. She was visited by Wood Ducks, and she now has a mate, QuackerJack, who hopefully, will assist her with migration in the fall.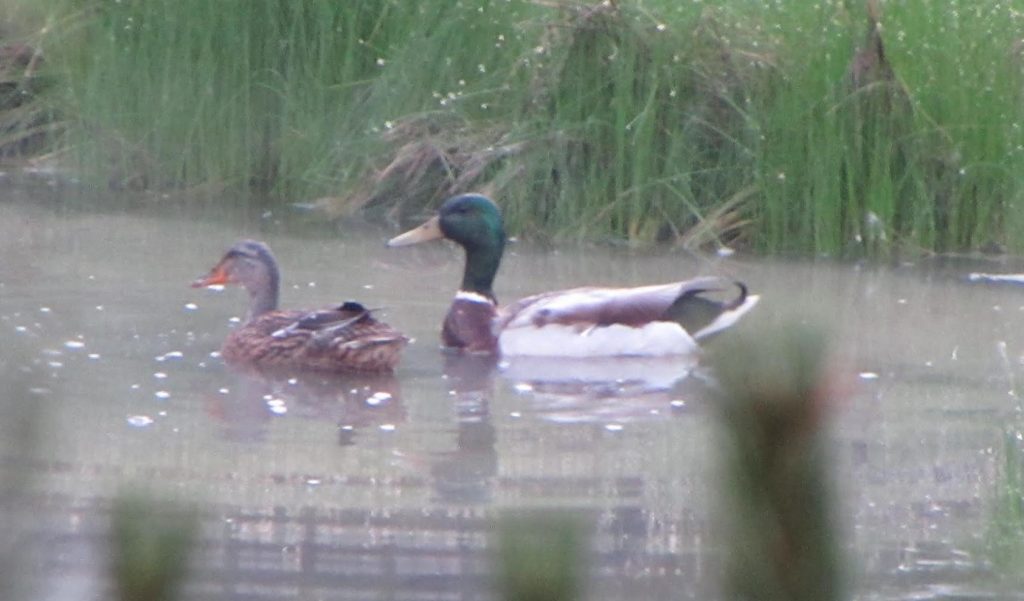 Things have worked out well for this one duck, but that is usually not the case, please keep in mind that domesticated ducks purchased at feed stores rarely survive when dumped in the wild.