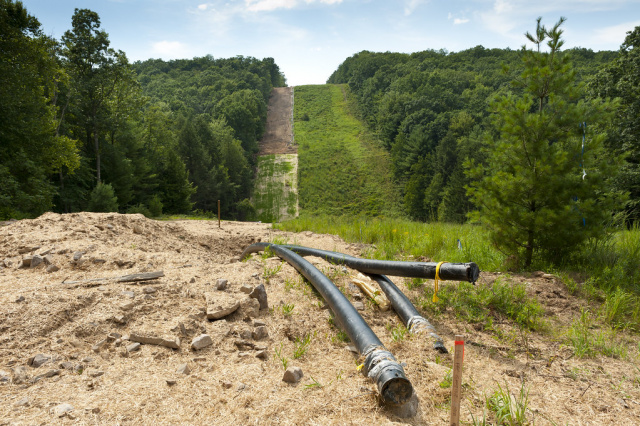 (COLUMBUS, Ohio) — Ohio Attorney General Dave Yost has joined a 16-state alliance urging the U.S. Supreme Court to review, and ultimately overturn, a ruling that frustrated construction of the Atlantic Coast Pipeline, a decision that could unnecessarily block pipeline construction and impede economic growth nationwide.
The coalition's brief, filed Monday, argues that a federal appeals court was inaccurate in ruling the U.S. Forest Service lacked authority to grant the Atlantic Coast Pipeline rights-of-way through forestland beneath the Appalachian National Scenic Trail.
"The Fourth Circuit's ruling has cast a cloud of uncertainty upon thousands of workers in the region," Yost said. "It's crucial for their sake and the region's economy that construction resumes."
The Atlantic Coast Pipeline will transport natural gas through portions of West Virginia, Virginia and North Carolina. A halt to pipeline construction will cost jobs and lost revenue from income and property taxes.
The attorneys general argue, if left intact, the ruling from the 4th U.S. Circuit Court of Appeals would transform 1,000 miles of the Appalachian Trail into a near-impenetrable barrier to energy development, all due to a one-tenth of mile crossing on a 600-mile pipeline.
If applied nationwide, the coalition argues the appeals court decision would seal off more than 11,000 miles of federal trails from development and potentially disrupt the national power grid because of the chilling effect it could have on infrastructure investment.
Ohio joined the brief with Alabama, Alaska, Georgia, Idaho, Kansas, Louisiana, Montana, Nebraska, North Dakota, Oklahoma, South Dakota, Texas, Utah, West Virginia and Wyoming.