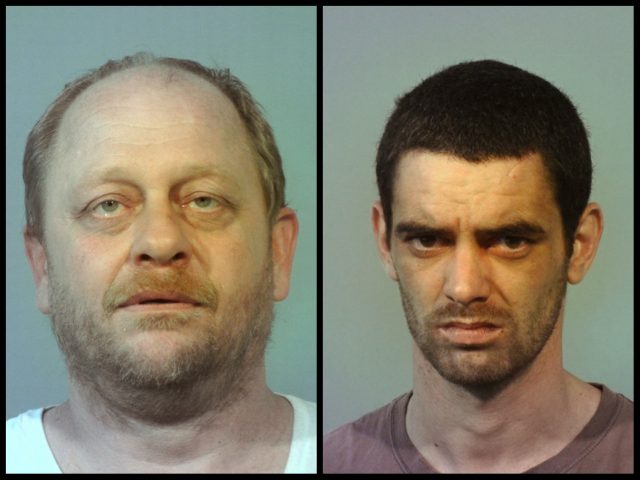 Athens OH- On Sunday, October 4th, 2020, The Athens City Police Department (APD) responded to the Valero (Athens city limits) on Columbus Road for a theft of a catalytic converter from a vehicle there. Security footage was reviewed, which provided a suspect vehicle and license plate. The Athens County Sheriff's Office was given the suspect vehicle information and were then able to quickly locate the vehicle on Fourth Street in Chauncey.
Deputies located and detained two subjects along with the vehicle and began investigating the reported theft.
Deputies searched the residence where the vehicle was parked and found (6) catalytic converters inside the residence. APD Officers came to the scene and where able to identify one of the converters to be the converter removed earlier from a vehicle at the Valero. In addition to the converters being located, criminal tools were found within the suspect vehicle related to removing the converters. An additional earlier report from APD was also solved, as that converter was located with the additional converters in Chauncey.
David L. Willison, age 45, of Chauncey, was arrested for receiving stolen property, a felony of the fifth degree, and is additionally being held on a probation violation.
Robert Westerviller Jr., age 27, of The Plains, was arrested by Athens City Police for breaking and entering and theft, both felonies of the fifth degree.
This investigation is ongoing, and additional charges may be filed at a later time.
Sheriff Smith states "Thank you to Deputy Kulchar, Deputy Wickmann, Deputy Tabler and Deputy McCollister on this specific report of theft. Your quick actions were able to bring justice and your dedication and hard work is greatly appreciated. Most all of the deputies here at the Sheriff's Office have in some way assisted with the rash of catalytic converter thefts in and around Athens County, and I also recognize and appreciate those efforts. Also, Thank you to the Athens City Police Department for your assistance and hard work with this investigation."