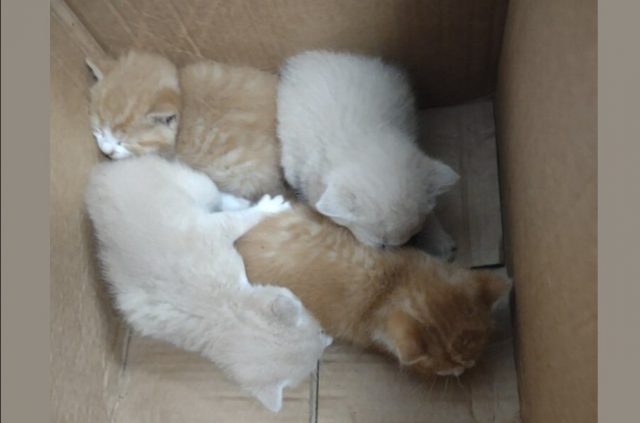 ATHENS – Athens Hocking Recycling center noticed something different heading to the trash today, a litter of kittens, and was able to stop the machine before they were killed.
According to Athens County Humane Society, the Four kittens are now safe and sound and being cared for properly. Society said that they are overloaded with kittens at this time but they will make it work.
Neither the Recycling center nor the Humane society knows who placed the kittens in the trash or where the mom is to the kittens. It will take some time for these kittens to grow up and be prepared for homes.