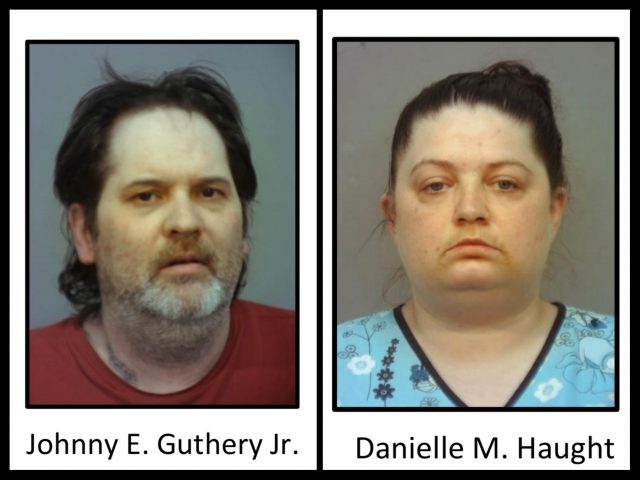 Athens County OH- ATHENS COUNTY M AJOR CRIMES UNIT On the morning of May 4, 2021, the Athens County Major Crimes Unit (MCU), the Athens County Sheriff's Office Criminal Interdiction Unit (CIU), the Athens County Sheriff's Office Special Response Team (SRT) and the Ohio Bureau of Criminal Investigation (BCI) served a search warrant at 10 South Street, Lot B,
The Plains, Ohio. Evidence of illegal drug trafficking was recovered during the search. Those items included suspected heroin, digital scales, four firearms and $3,798 in cash. Sheriff Smith stated "As shown by our continuous efforts, drug trafficking in Athens County will not be tolerated." Johnny E. Guthery Jr. age 45, and Danielle M. Haught, age 35, both of The Plains, were arrested.
Both Guthery and Haught are charged with trafficking a bulk amount of heroin in a school zone and possession of firearms while under disability, both felonies of the third degree. The subjects were transported to SEORJ without incident. Additional charges are expected as this investigation continues. The Sheriff's Office would like to thank BCI for their assistance with this investigation.