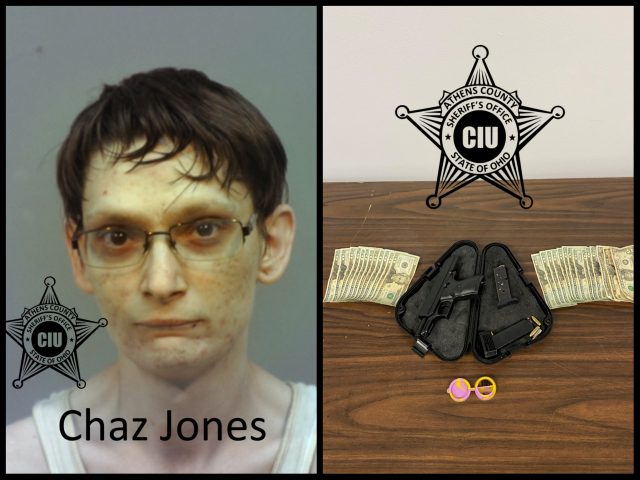 The Plains OH- On July 28, 2020, the Criminal Interdiction Unit (CIU) executed a search warrant at 30 Roy Avenue in The Plains, for suspected drug trafficking.
Upon search of the residence, deputies seized bulk amounts of suspected heroin along with suspected methamphetamine related drug paraphernalia. Additional items seized included digital scales, $495 cash and a loaded 9mm handgun. Chaz Jones, age 28, of The Plains, was arrested for aggravated possession of drugs and aggravated trafficking in drugs, both felonies of the 4th degree and having weapons under disability, a felony of the 3rd degree.
Jones was transported to SEORJ without incident, and additional charges are expected pending lab results.
Sheriff Smith states "It is our constant mission to make Athens County a safer place for citizens. Our priority is and will always be just that."