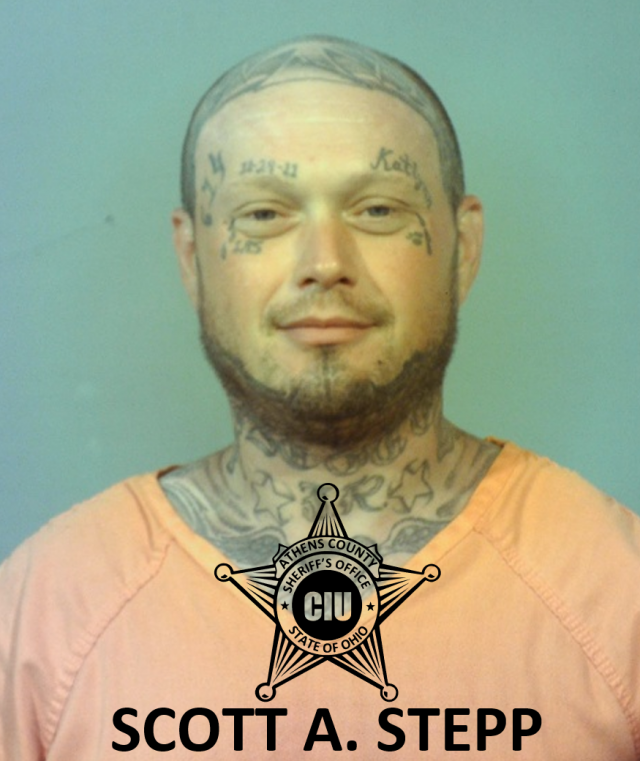 Athens County OH- On Saturday, August 29th, 2020, The Criminal Interdiction Units attempted to locate Scott A. Stepp, whom had multiple warrants for his arrest.
Units conducted surveillance in the area of Mill School Road and observed Stepp enter the property of 17142 Mill School Road, on a motorcycle. Both units approached the area from both sides of Mill School Road, and attempted contact.
Stepp fled a short distance on foot, however, was quickly apprehended.
Stepp was transported to SEORJ without further incident and booked on the following active warrants: robbery, a felony of the 2nd degree, having weapons under disability, a felony of the 3rd degree, trafficking in drugs and receiving stolen property, both felonies of the 4th degree.