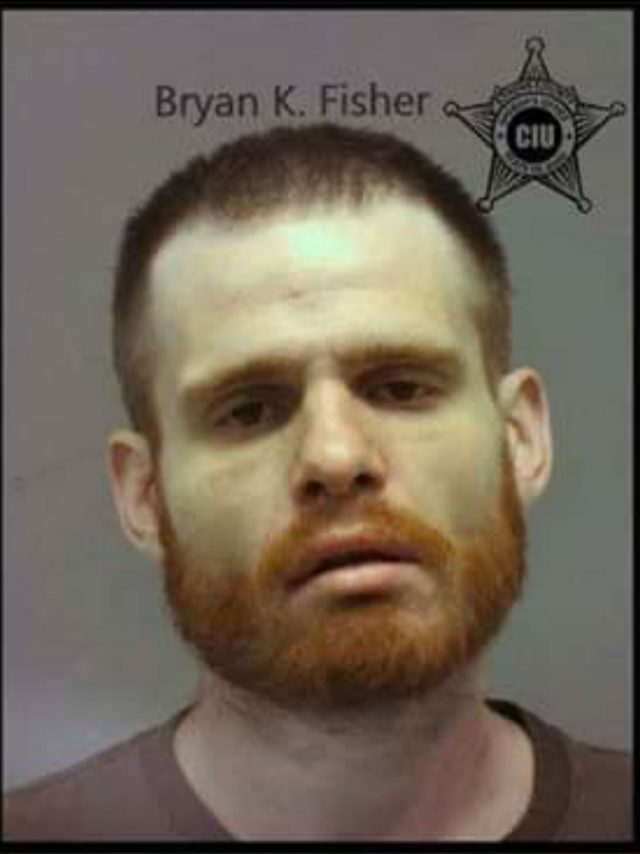 Athens County OH- On June 14, 2020, The Criminal Interdiction Units conducted a traffic stop at the
intersection of Washington Street and Fort Street in Nelsonville for multiple violations.
Deputies made contact with the driver, Bryan Fisher, age 34, of Logan, who was found to be under twenty-two (22) driving suspensions. Sheriff Smith states that "criminal indicators were observed and while issuing a citation, K9 Bora was deployed for a free air sniff. Bora indicated on the vehicle and a search was conducted.
Approximately three (3) grams of suspected powder
heroin was located, along with digital scales, individual baggies and other paraphernalia related to drug trafficking.
During the investigation, it was determined that Fisher had tampered with evidence during the traffic stop. Fisher was taken to a local hospital to be medically cleared prior to being transported to SEORJ without further incident.
Fisher was charged with Trafficking in Drugs and Aggravated Possession of Drugs, both felonies of the fourth degree. Fisher is also being held on a probation violation from the Adult Parole Authority.