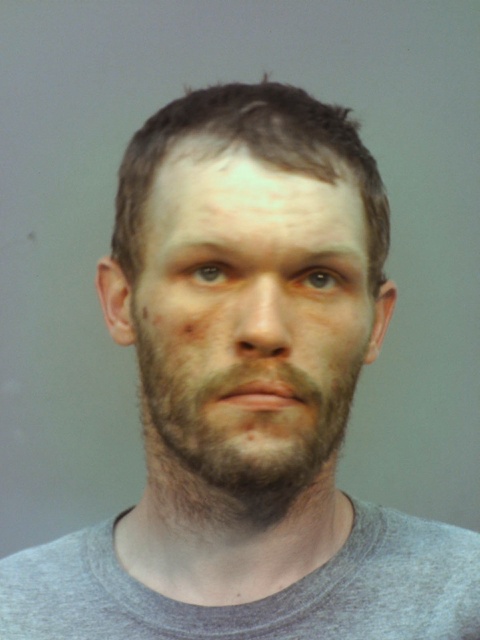 Athens County OH- On 6/15/2020 at near 10:30P.M. deputies responded to a location on Roy Ave. in reference to a fight between several individuals.
Once deputies arrived on scene, they noticed a male subject believed to have outstanding warrants leaving the area and entering a camper. A male subject, identified as Josh Callahan, was contacted and was found to have an active warrant and was immediately taken into custody.
While attempting to make contact with other individuals inside camper, another male subject identified as Robert Westerviller, came outside. A deputy asked the Mr. Westerviller who else was inside the camper and he indicated that only the owner remained inside. Mr. Westerviller was advised that a subject with warrants was observed entering the residence and believed to be inside, he was also informed that if he knowingly hampered law enforcements investigation he could be criminally charged. He was momentarily detained while the matter was investigated further.
After additional attempts to make contact, a male subject identified as Mark Barnhart exited the residence. Mr. Barnhart was taken into custody on his warrants. Mr. Barnhart indicated he was fearful of being arrested and knew he had warrants, so he went into the camper to try and not get caught.
Through the investigation It was learned that Mr. Barnhart had entered the camper, locked the door, and would not let the owner exit. The owner of the camper in fear of his life, called his brother to assist him in fleeing. No deputies or the camper owner were injured in this incident.
MARK, L BARNHART JR is currently incarcerated in SEORJ on the following counts:
Possession of drugs-Heroin
Possession of drug paraphernalia
NO O.L Warrant
Abduction _ restrain liberty – F3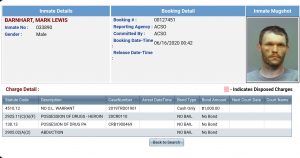 JOSHUA, WADE CALLAHAN of Nelsonville
Breaking & Entering
Receiving Stolen Property X2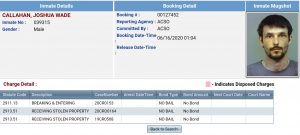 ROBERT, JERAMY WESTERVILLER of The Plains has subsequently been released from SEORJ after posting bail.
Obstructing Justice _ false information – F5