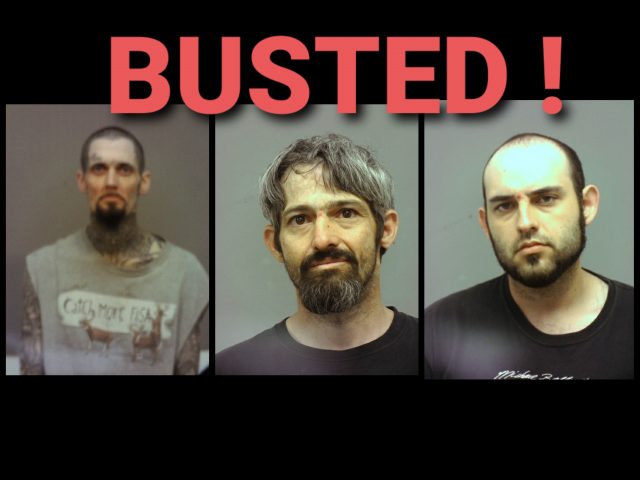 Athens County OH- On September 17th, 2020, The Athens County Sheriff's Office arrested three additional males involved in the recent theft of catalytic converters from Athens Transmission on September 15th, 2020.
Robert L. Sheppard, age 39, of 12306 Rainbow Lake Road, Athens and Tyler L. Ball, age 35, of 19195 Jones Road, Nelsonville, were arrested and charged with breaking and entering, theft, and possession of criminal tools, all felonies of the fifth degree. Jonathan L. Westerviller, age 34, of 8 South Street, The Plains, was arrested and charged with complicity to theft, a felony of the fifth degree. All subjects were transported to SEORJ without incident. This investigation is ongoing and additional charges are expected.
Sheriff Smith states "Athens Transmission had great quality camera footage they were able to provide of this theft, which was critical in this investigation. I would like to thank the following members of Athens County Sheriff's Office for their collaborative efforts and dedication to bringing these suspects to justice, Captain Bryan Cooper, Deputy Keith Tabler, Deputy Doug Crites, Deputy John Kulchar, Deputy Jason Wickmann, Lt. John Morris, Detective John Deak, Deputy D.J. McCollister, Deputy Joel Banks, Deputy Greg Poston and Deputy Anthony Washington.
My staff and I are dedicated to end the overwhelming theft of catalytic converters from innocent citizens of Athens County. To those of you who chose to continue to steal and illegally buy or sell catalytic converters, I will personally make sure there is room at the Southeastern Ohio Regional Jail for you."