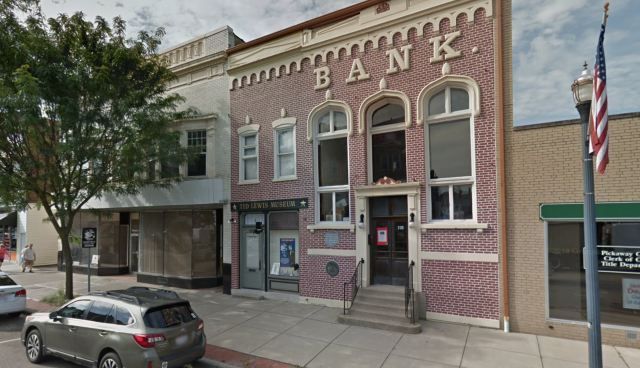 CIRCLEVILLE – ArtsaRound, a non-profit supporting the arts in Pickaway County, has opened a pop-up art gallery in downtown Circleville for the month of December.
The shop features local art in a variety of formats and price ranges. Proceeds from sales benefit the artists and local art projects.

The gallery is housed in the historic Marfield Bank Building, the last remaining building of the original circle layout of Circleville. Located at 135 W. Main Street, the building is being rented from the Pickaway County Historical Society to house artwork on three levels, with the third floor offering a glimpse of the original pie-shaped lot.
The 2020 Images of Pickaway calendar can be purchased at the pop-up gallery. Proceeds from the $10 calendar support a scholarship for local students to attend art classes at the Columbus College of Art & Design. The calendar is also available at the Visitors Bureau, Circleville Apothecary, Rosena's Treasures, Ashville Apothecary, Ink My Logo, Made On Main, Pickaway Place, Delong Insurance and Arbor Counseling.
The pop-up store is open Thursday and Friday from 3-7 p.m., Saturday from 10 a.m. to 6 p.m. and Sunday 12-4 p.m. The store is staffed by volunteers.
"It's exciting to see the increase of foot traffic in downtown Circleville and for ArtsaRound to have a physical presence in the community," stated ArtsaRound president Dale Herron, owner of Dale Herron Illustration and Design. "We are hopeful that we might become a more permanent part of the downtown landscape in the near future. Unique opportunities will be offered for local creatives to sell their work. It will ultimately be a place to make, sell, display and appreciate art of all types."
ArtsaRound meetings are open to the public on the second Tuesday of each month at 7 p.m. The December 12 meeting is a fundraising dinner at Rosena's Treasures, 111 ½ Scioto Street. Reservations are required at 740-497-7697. You can find out more information about the organization on their Facebook page.