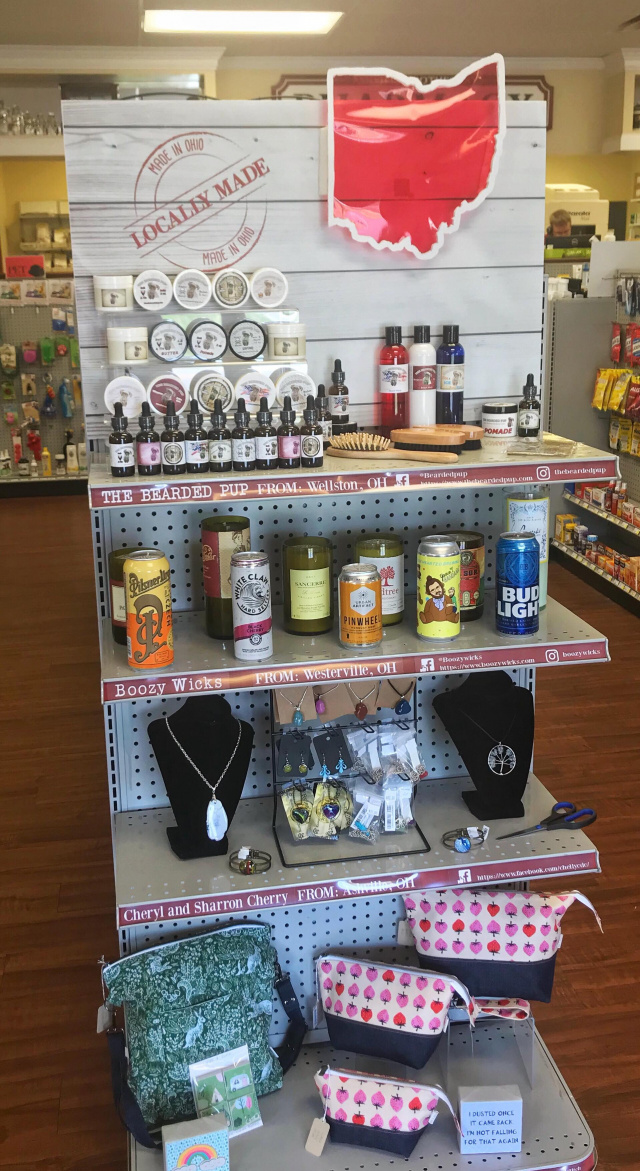 PICKAWAY – The locally owned and operated Circleville/Ashville Apothocary has decided to open up a locally-made section in their stores.  The "Locally Made" section will offer an array of different local wares from different vendors in the area.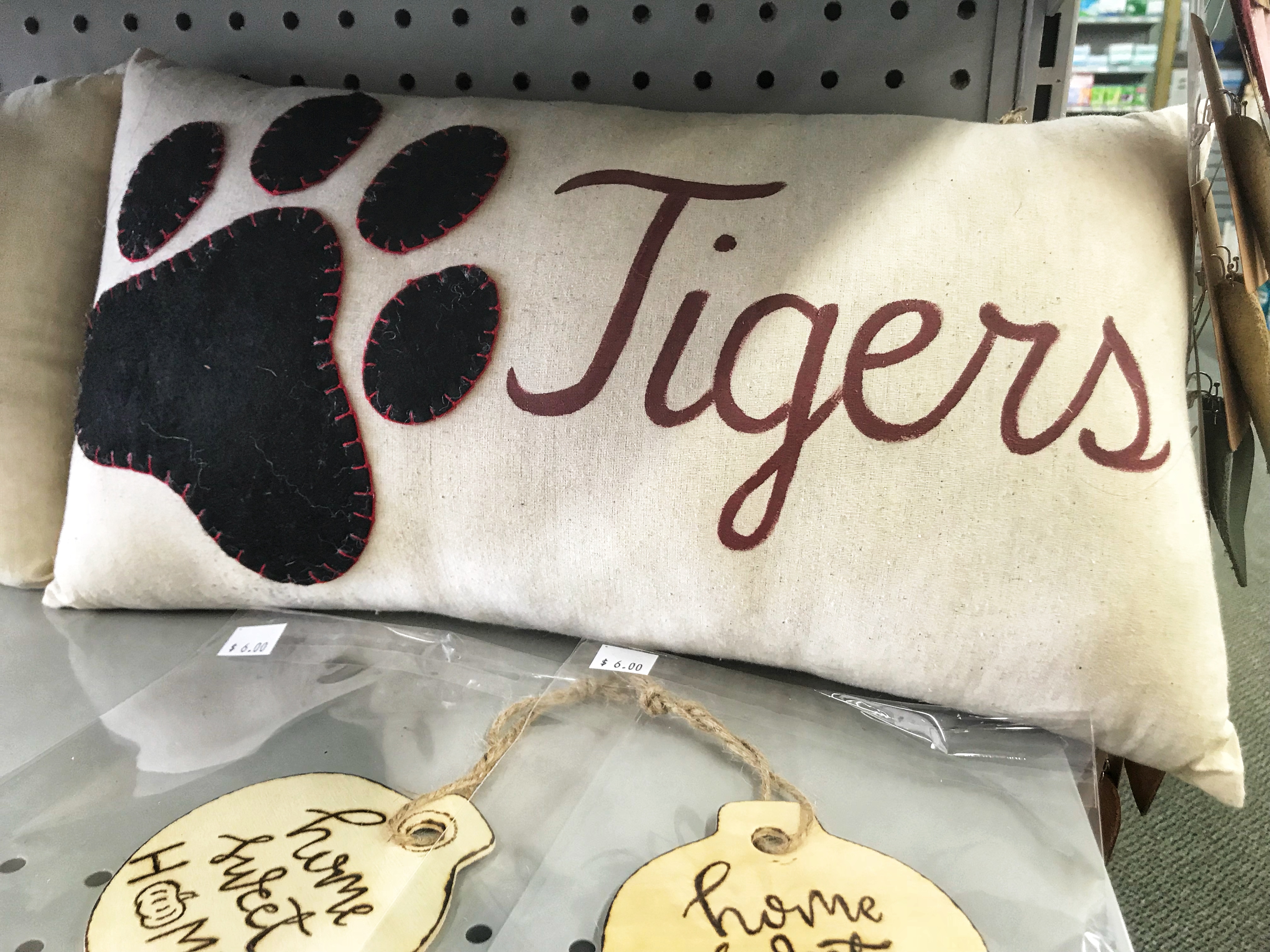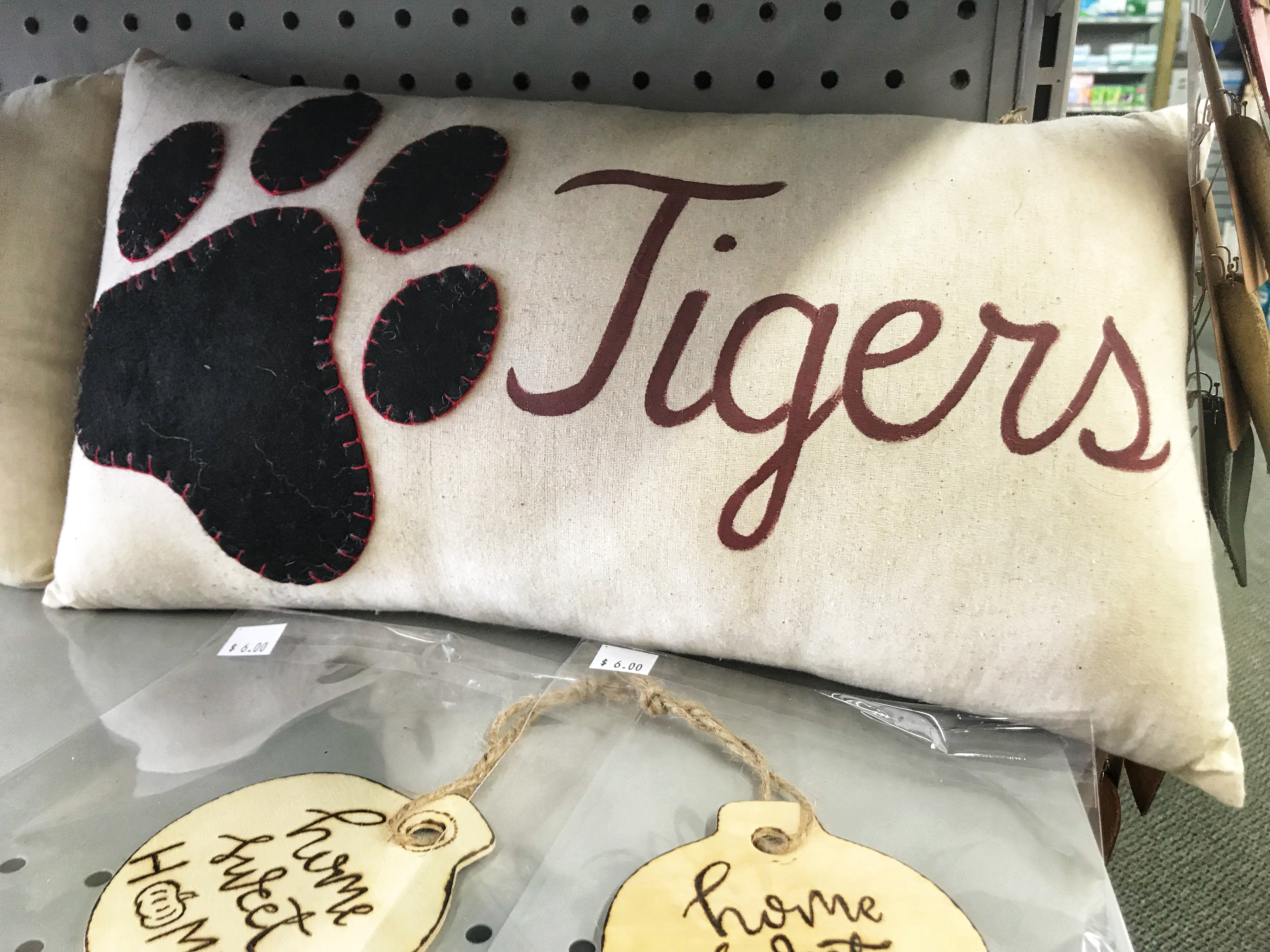 "We were looking to start interacting with our local Ashville and Circleville communities more. Of course, we always try to participate in health fairs and informational events but those come maybe once or twice every two months. There's nothing really continual. After noticing more local sections pop up in supermarkets, though, we thought maybe we could also start carrying locally made products. This way we get to help promote other native businesses and also interact more with our local community," said Ashville Apothocary.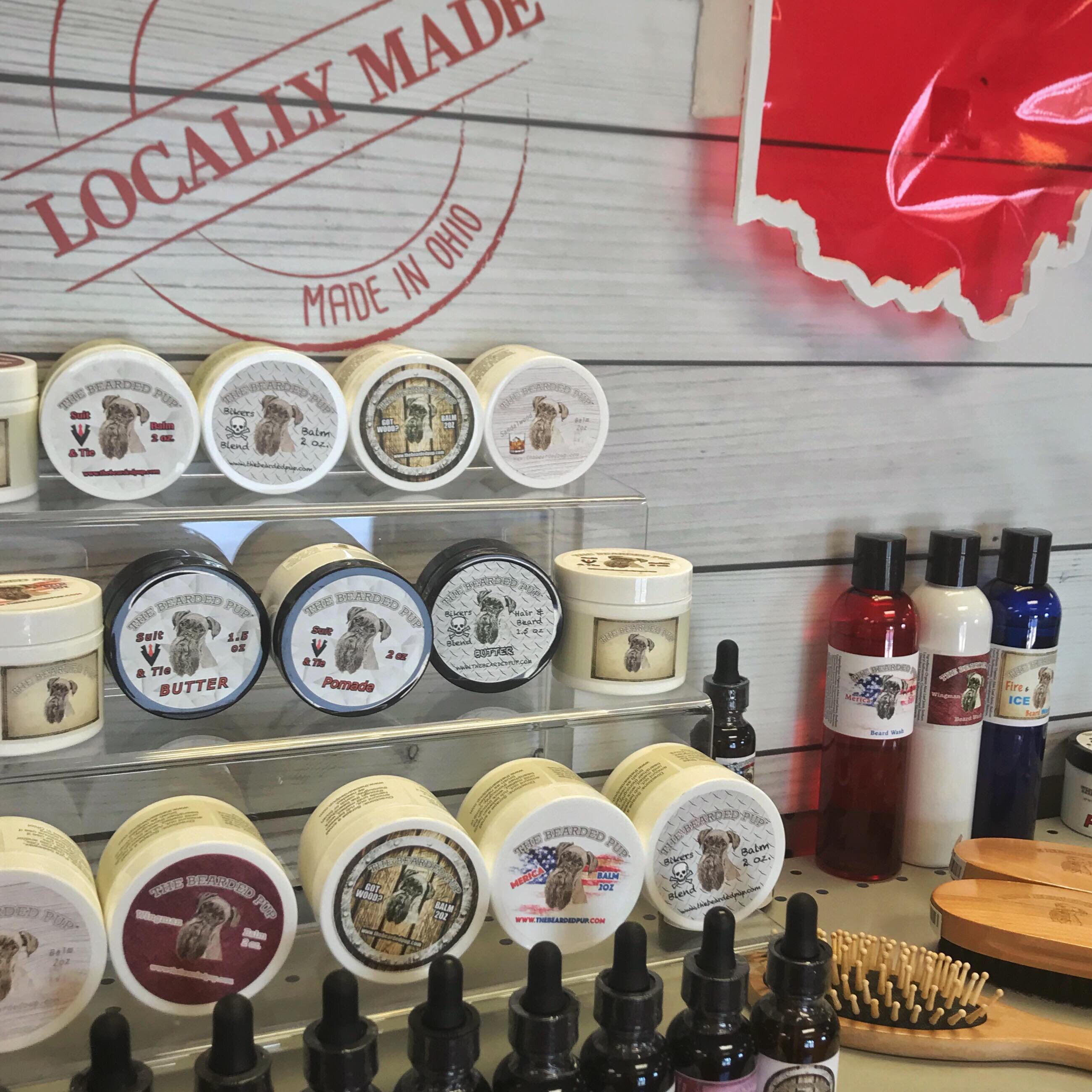 The Bearded Pup from Wellston Ohio makes hand blended beard care and shaving products such as beard oils, balms, shave butters, pre-shave oil, beard wash, conditioner, body wash and stache waxes with organic base oils. They also carry wooden combs, brushes and apparel. Bearded Pup is on the top shelf of the local wares location. Check out more about this vendor here: https://www.facebook.com/Beardedpup/?epa=SEARCH_BOX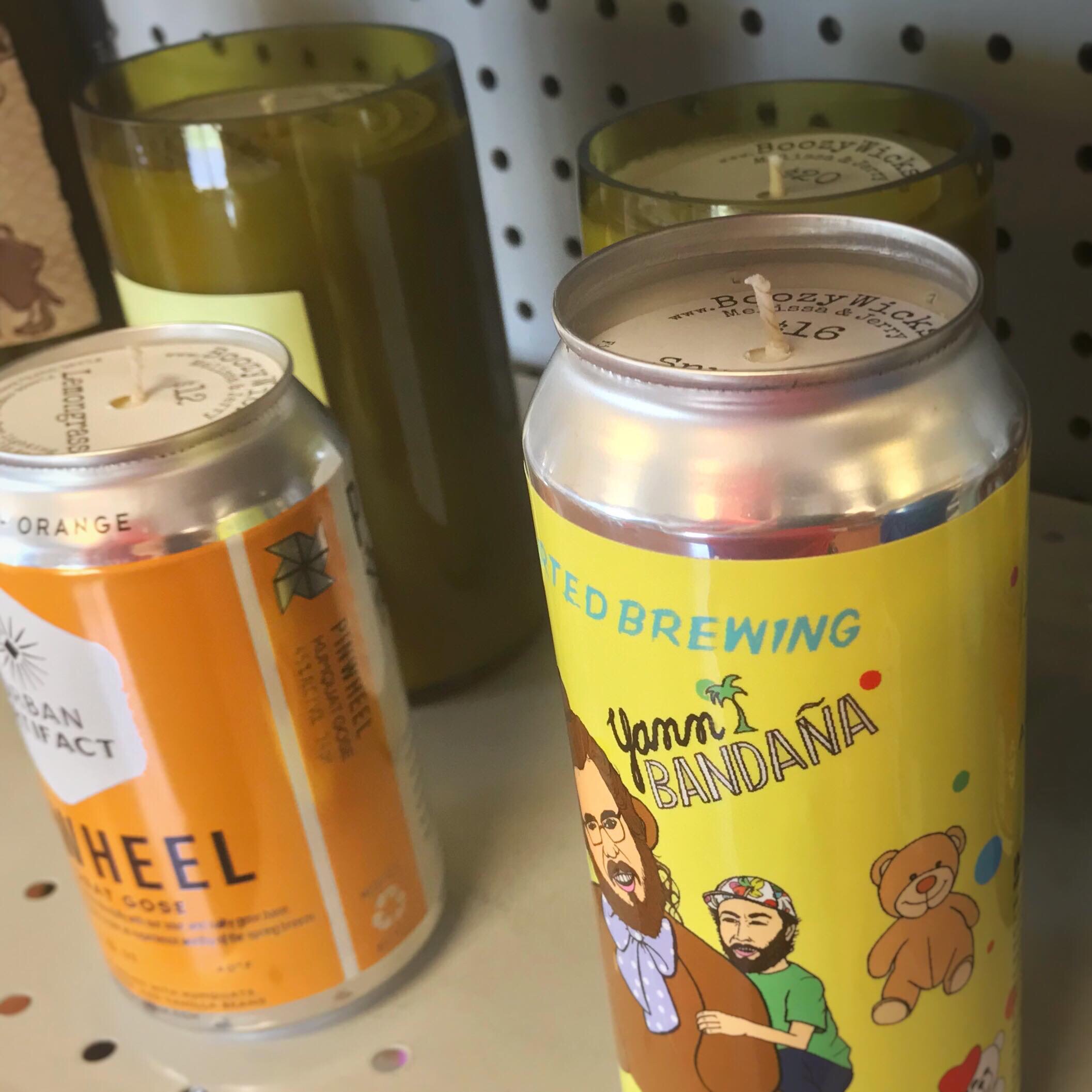 Boozy Wicks from Westerville Ohio has a fun and interesting take on candles. Candles made from reclaimed bottles and your choice of scent. They have a pre-made inventory at the Apothocary or they can create a candle from a variety of pre-cut bottles. Check them out here: https://www.facebook.com/Boozywicks/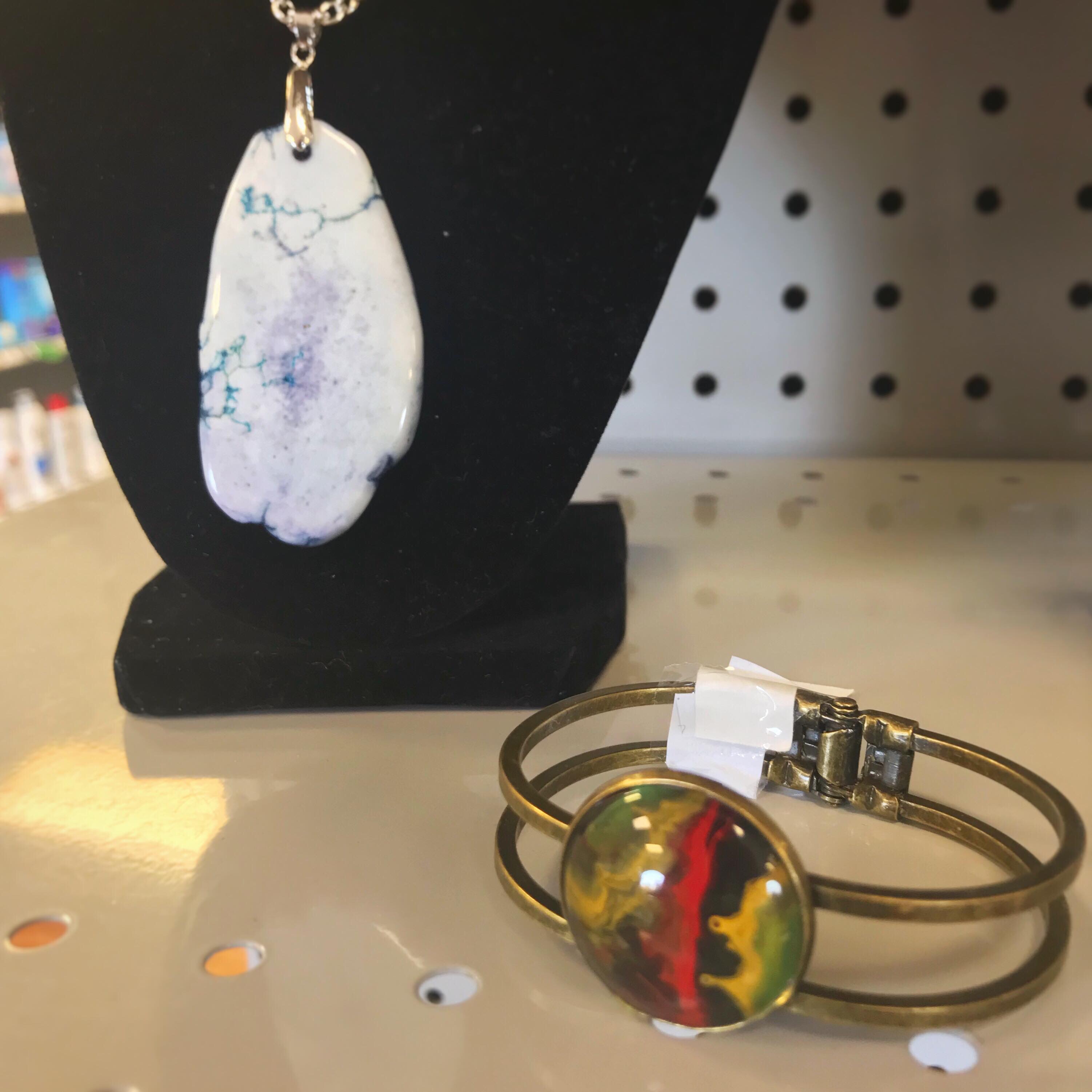 Cheryl and Sharron Cherry from, Ashville Ohio also known as Rylee's Vault offers a a variety of hand made jewelry and other unique pieces. These two artists do not limit themselves to just one kind of item! They offer art, custom stickers, bracelets, jewelry, necklaces, and all kinds of interesting art.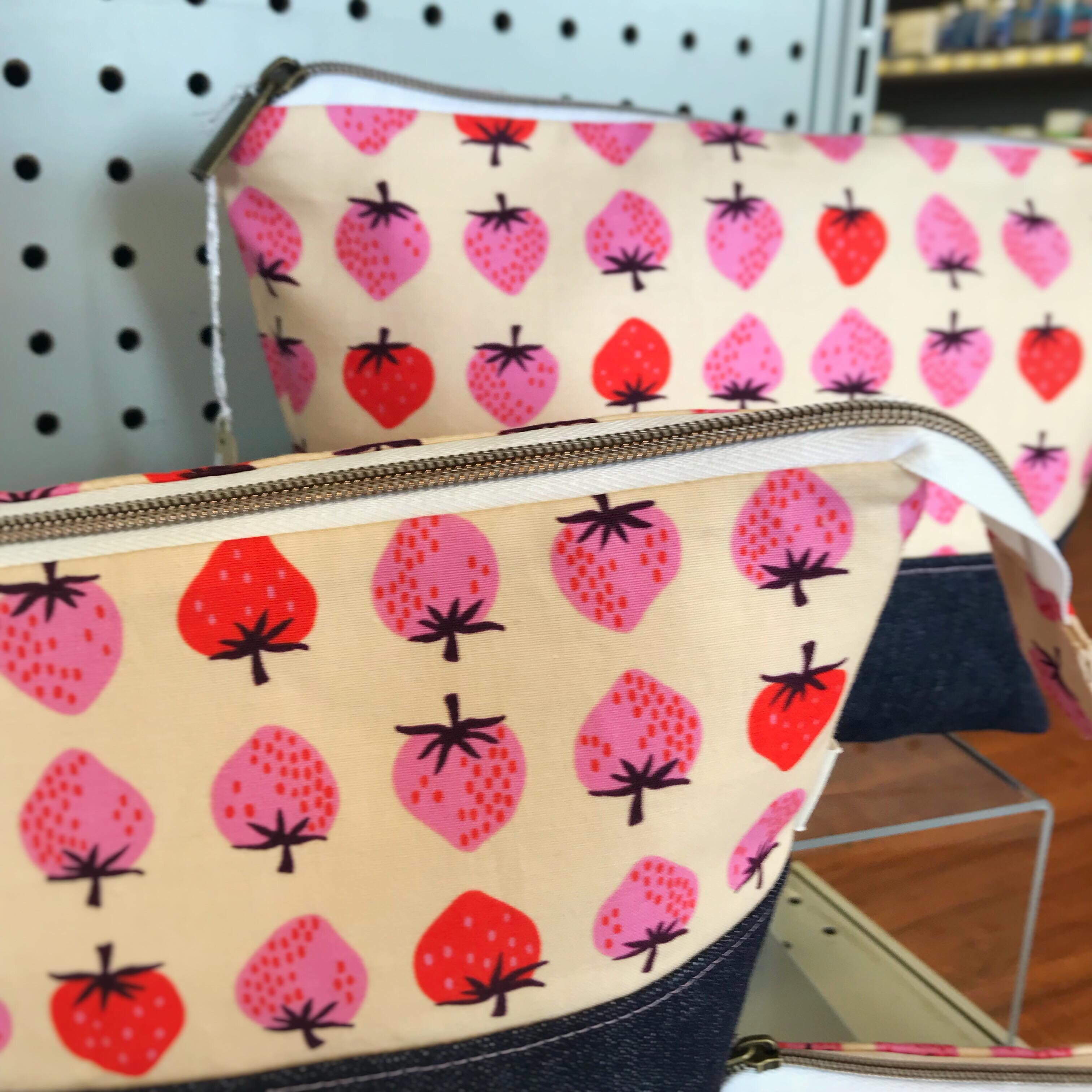 Glue and Stitch Originally from Pickerington, OH; Glue and Stitch offers beautifully made paper crafts and sewn accessories. These handmade products offer a cute and unique style in magnets, canvas paper crafts, bags, pouches, and purses. She can also make customized orders as well! Take a closer look at more of her items on Etsy: https://www.etsy.com/shop/glueandstitch
We would personally like to thank the Pickaway County Welcome Center and Visitors Bureau and our Vendors for helping us start our Locally Made Section. Without your support, we wouldn't have been able to start or see our project through.
And to our customers, please remember, these vendors will only be here for 4 months. So make sure to show your support and love in store before they are gone!