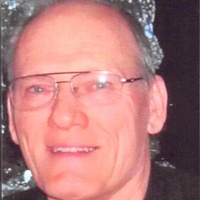 Anthony Lee "Tony" Perry, went to be with Jesus on June 29, 2017 while his devoted wife, Margaret Sharon, held his hand at their residence in Winter Haven, Florida.
He was born in Ironton, Ohio on October 20, 1948, to William Perry, Jr. and Wanda Ruth Graham. He graduated from South Point High School in 1966. He enlisted in the United States Air Force on January 16, 1969 and received an honorable discharge with disability entitlement on February 10, 1972.
Tony graduated from The Ohio University in 1973 with a B.S.Ed. Degree, and completed his Master's Degree in Special Education from the Ohio University in 1981.
He was ordained as an independent Christian clergy by the World Christianship Ministries in 2008.
In 1990 the United Methodist Men awarded the distinction of a Life Membership to Tony. In appreciation of his continuous support and devotion to prayer, youth, and mission efforts of United Methodist Men, the United Methodist Men Foundation recognized Tony as a Fellow of the Society of John Wesley in 2007. This is the highest recognition that a United Methodist Men's Fellowship can bestow on a member.
In addition to his parents, he was preceded in death by brother, Paul David Perry; uncle and aunt, Charles Lawrence and Lou Graham; and aunt and uncle, Ruby Marie and Paul A. Minor. He is survived by his above mentioned wife; son and daughter-in-law, Todd Anthony and Brianne Lea Perry; granddaughter, Josie Lea Perry; sister and brother-in-law, Sharon Kay and Dwayne Mort; brother, Roger Dale Perry; uncle and aunt, Clyde Wesley and Henrietta Graham.
In lieu of flowers, the family asks donations be made to the American Legion Post 142, Waverly, Ohio, in his memory. A Celebration of Life Service will be held at Trinity United Methodist Church, 24 South Mulberry Street, Chillicothe, Ohio, on Saturday, July 29, 2017 at 11:00 a.m. Bereavement Luncheon will follow in the Friendship Hall.