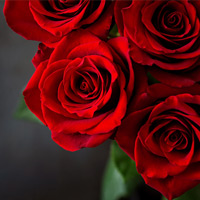 Adelphi OH- On Thursday December 3rd, 2020, Dani Sue McNichols passed away peacefully and unexpectedly.
Born March 20, 1971, she was loved by many. Her time here may have been short but she left an impact on everyone who knew her.
Daughter, sister, wife, mother and grandmother, these are the words she lived her life by. She was loved by all and will be missed always.
Surviving her is her husband Terry (McNichols), children Maranda (Cody Ross), and Tommy (Laney). Step children Diamond (Josh Kuhns), Dorothy (McNichols) and Daphne (McNichols). Grandchildren Lacey and Bo (Ross) as well as Saphronia and Terry (Kuhns). Sister Stefanie (Bowen-Saunders), sister-in-law Kristina (Rocky Bigler and family), Charma (Mike Hedges and family). Brother Neil (Tracy Rader), father Frank (Doan). Also surviving her are nephews James (Saunders), Kasey (Chelsea Saunders), Timmy (Laney) Vincent (Rader). Nieces Jazlyn (Rader) and Trinity (Rader). Great nieces Mady (Saunders), Aubrey (Saunders), Kaylee (Saunders), and Riley (Saunders). Mother-in-laws Linda (McNichols) and Shirley (McNichols).
Following cremation, private services will be held at the convenience of the family.