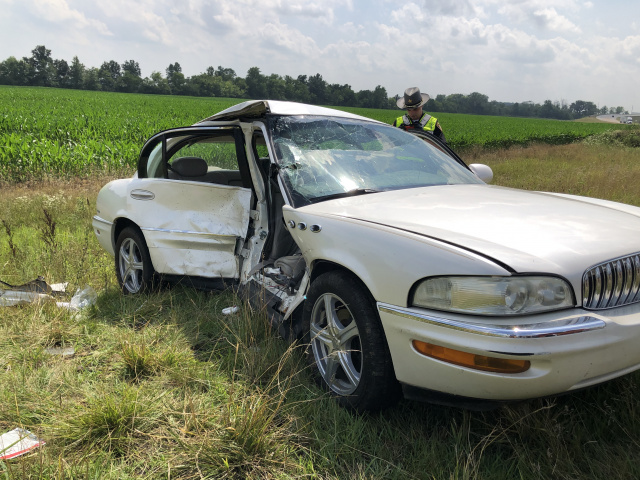 PICKAWAY – An accident that occured around 3 pm on Saturday July 19, 2019 sent a driver and passenger to the hospital one by medical flight and one by ambulance.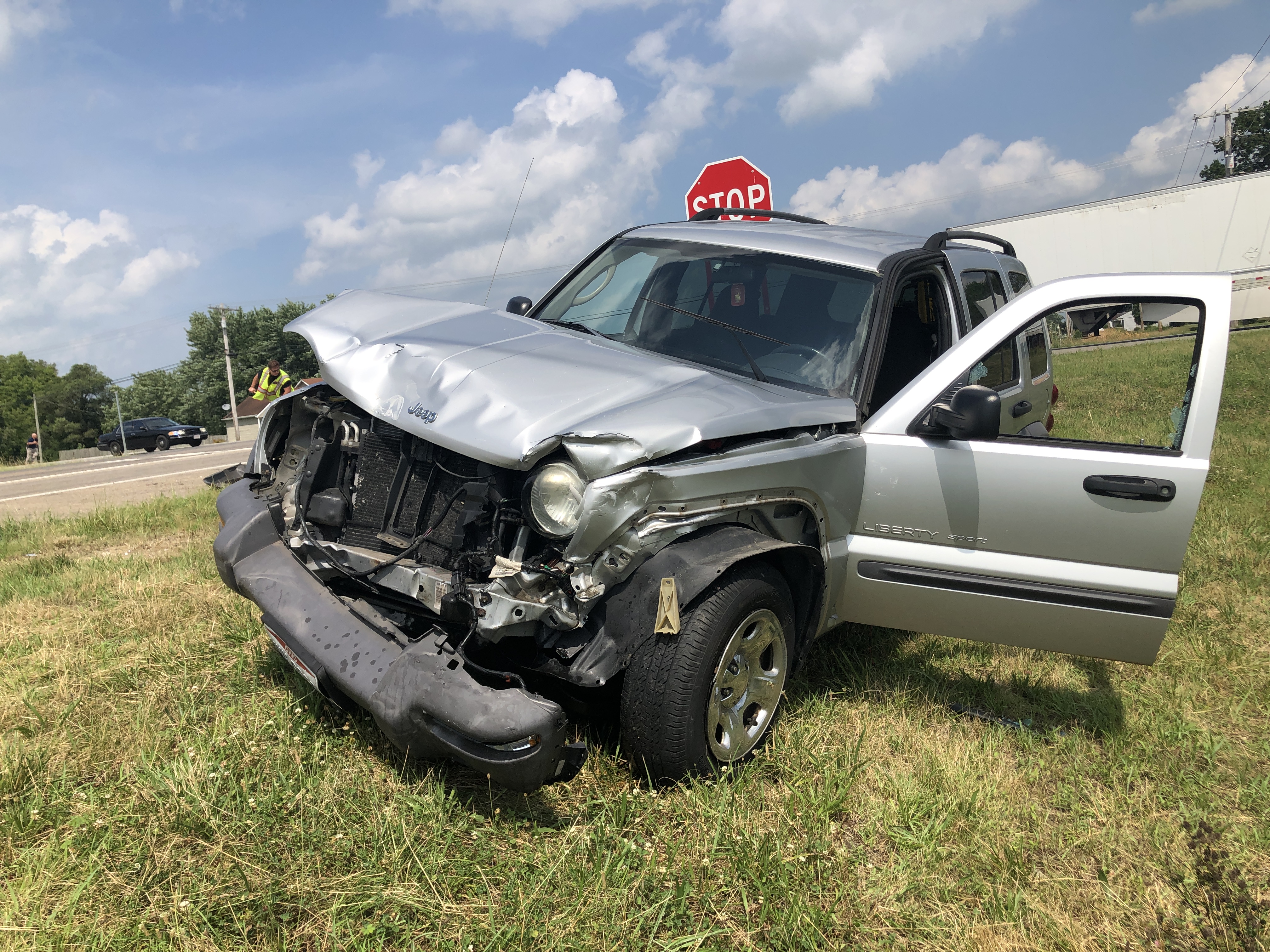 According to the scene the White Buick Ultra (West Virginia tags) was driving westbound on 762 (Duvall Rd) when it came to the intersection of 762 (Duvall Rd) and Ashville Pike intersection.  The White Buick failed to yield to oncoming traffic at that intersection and was struck by a Southbound Silver Jeep on Ashville pike.  Ashville pike is a 55 mph zone in this intersection. The two vehicles after the collision ended up in a farm field approximately 100 feet away from the intersection on the west side of Ashville pike. Both cars suffered heavy damage The jeep had heavy damage on the front mostly and the Buick suffered major damaged on the side between the passenger door and read passenger door.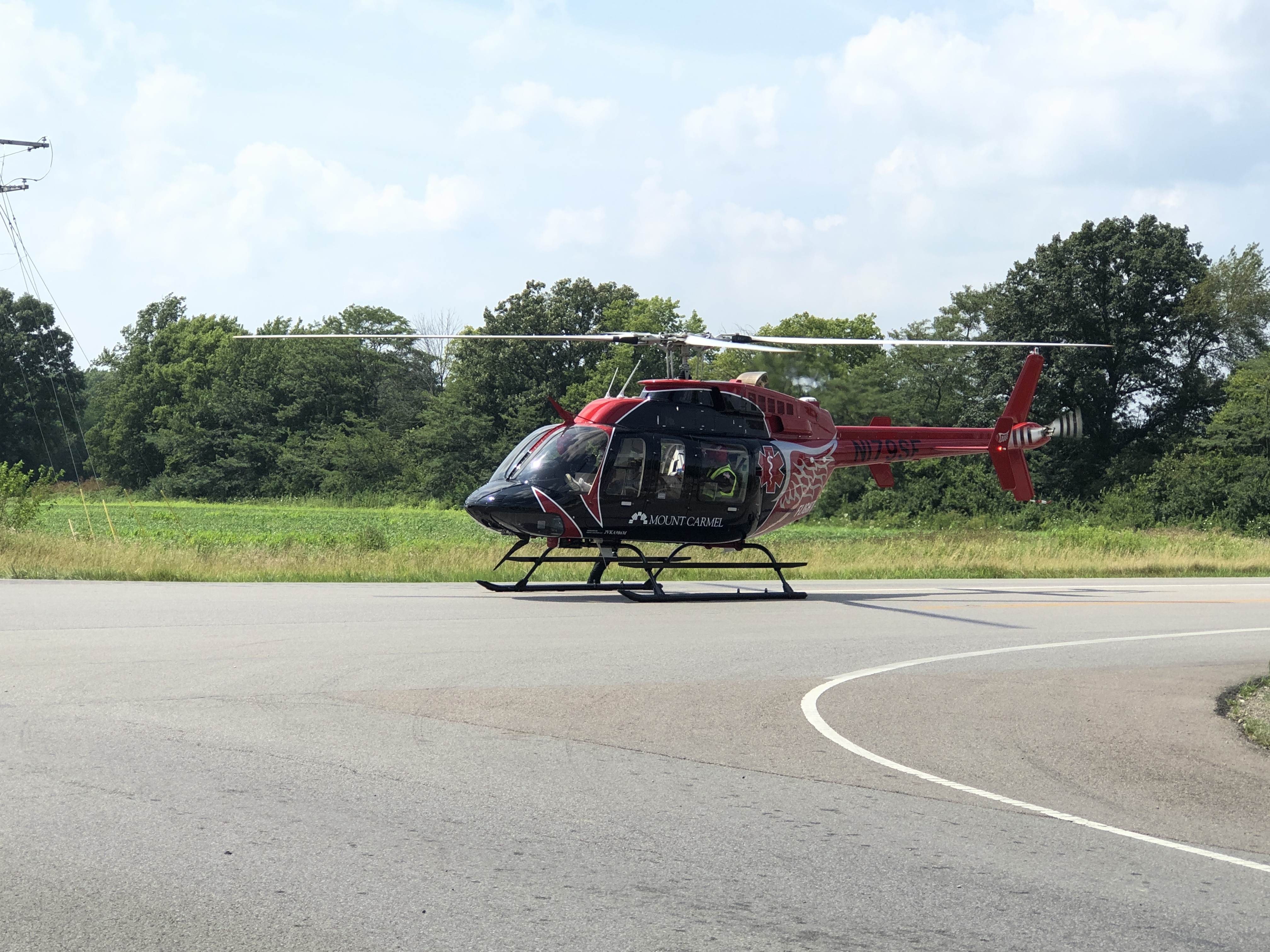 Fire on scene used the jaws of life to extract the passenger who was then flown by Survival flight 14 to Mt. Carmel East, and the driver was transported by Harrison EMT to Grant Hospital.  The driver of the Jeep was unharmed and filled out a report on scene.
Police after the initial report, did shut down 762 for a accident investigation report this is usually done if there is a death or the high probability of one of the occupants may pass. We have not gotten that information at the time of this posting.  The crash is still under investigation, video documentation from a semi driver who witness the accident will release his video from his dash cam and submit it to police at a later date.