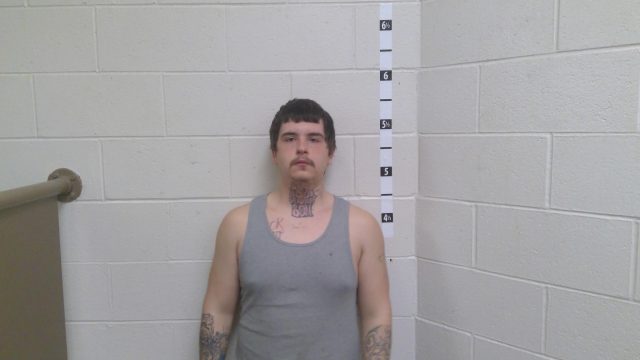 CHILLICOTHE – During the investigation of the stabbing in Ross County Chillicothe police made another arrested that was unrelated to the stabbing but the man was carrying a big knife.
Accoridng to Chillicothe County reports they were dispatched to to the corner of E 4th Street and S Watt Street in regard to a knife being found near a bus stop. the Officer who was on high alert for a stabbing suspect observed a male in a black shirt who was acting suspicious and walking away and kept looking back towards the officer. Due to the active search for a man with a knife the man was detained.
The officer asked for the man's name and he gave the false name of Brian Gibson date of birth 9/8/97 but it did not match any information in the database. After telling the man that his info did not check out he gave officers his real name, Tommy Thomas.

Thomas was searched before arrest and a medium size clear plastic bag containing marijuana was found in his front right jean pocket. Tommy was asked if he had any weapons, knives or syringes on his person for officer safety. Tommy stated he had a knife in his right pant leg. Tommy stated he had enemies and that was the reason he was carrying a large knife in his pants leg. I observed Tommy had red stains on his jeans which appeared to be dried blood. Tommy stated he had kids and the stains were from spaghetti.
After the marijuana was seized to be destroyed, Tommy was upset and began banging his head of the back seat glass. Tommy was transported to the Ross County Jail. He was charged with Obstructing Official Business