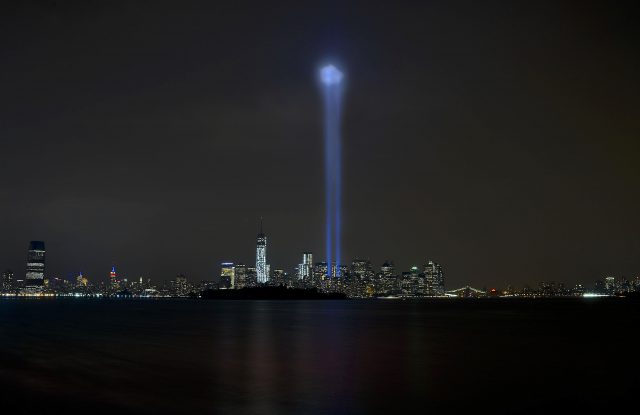 NEW YORK – Two twin beams have illuminated the sky for years as a memorial to what was once there, the twin towers taken down by a terrorist attack, but this year may be different.



Michael Frazier, a spokesman for National September 11 Memorial & Museum, said that they were concerned about health risks to workers who set up the display.
"The world's beloved twin beams of light regrettably will not shine over Lower Manhattan as part of this year's tributes."
He did say that they plan on another type of display for the memorial that will illuminate several buildings in the downtown areas blue.
The memorial was build after a terrorist attack killed more than 3,000 people in the world trade center, Pennsylvania farm field where one plane crashed, and the Pentagon.