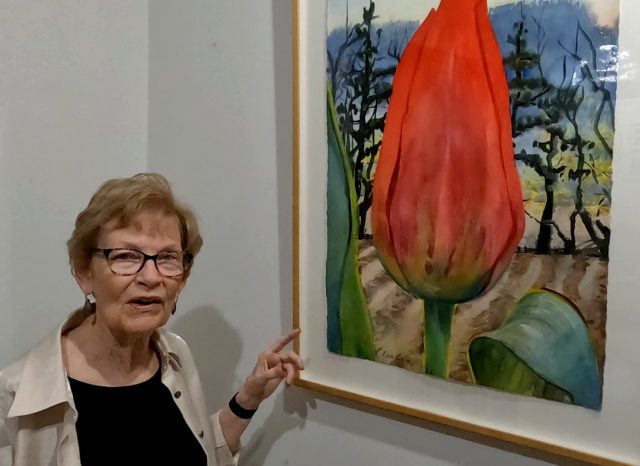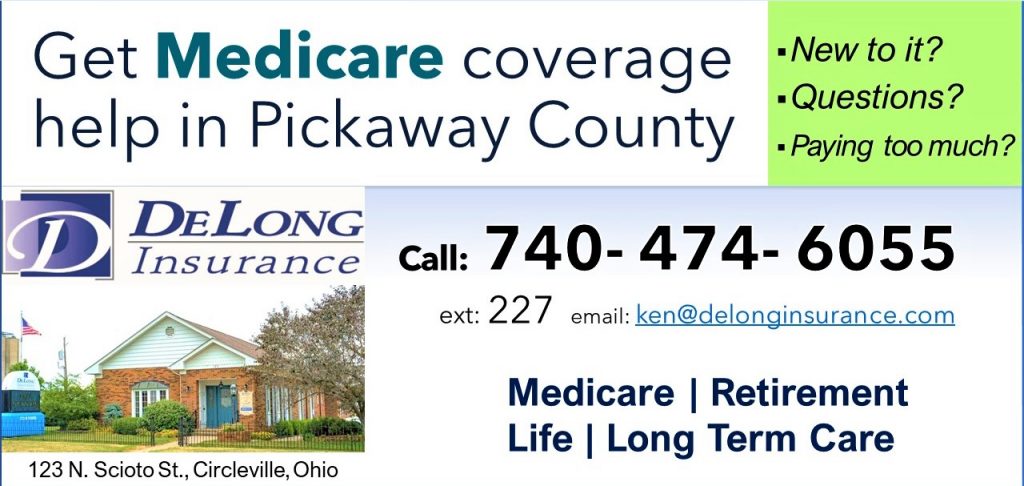 Chillicothe — This month's show at the Pump House Center for the Arts opened Thursday on 60 years of local talent.
Bourneville native Lynn Carden says she started with Abstract Expressionism when she attended Ohio State University, but soon switched to more representational art. Her legacy of birds, botanicals, and landscapes fill both floors of the Pump House for November.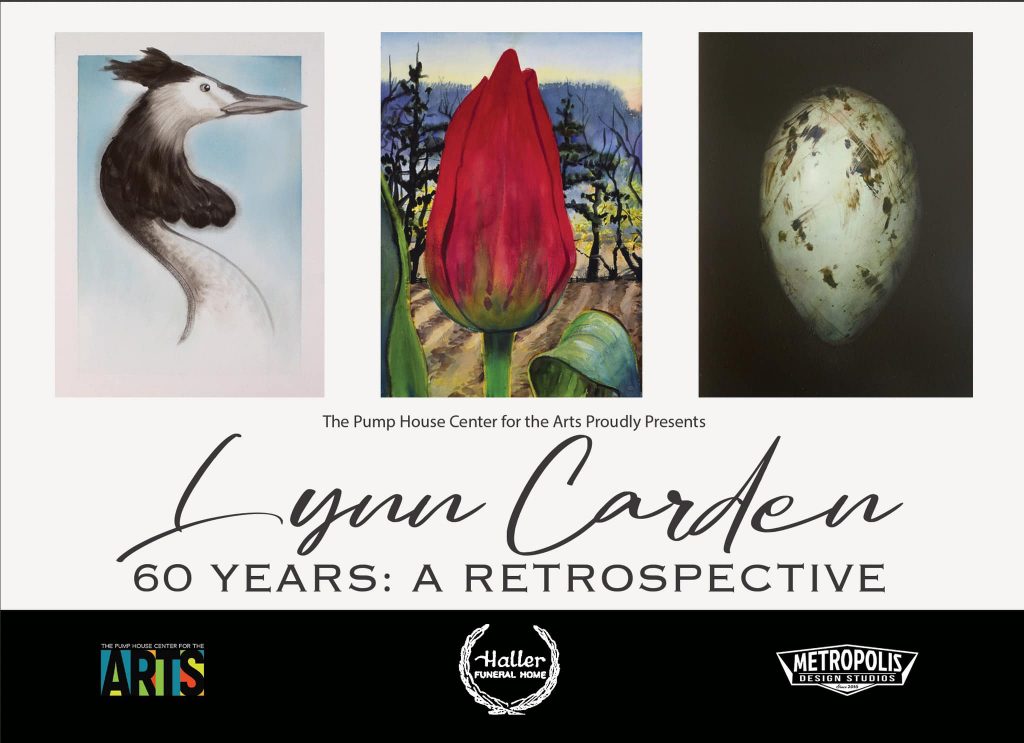 She says had to switch away from oil paints because she developed an allergy to turpentine, so she worked in watercolors for 20 years until turpentine-free oil paints were available.
Lately, she has used loose-hanging canvasses taller than she is to interpretively super-size plant illustrations from a botanical journal from the nineteenth century.
Some of her works include views of Paint Valley viewed from her home in Bourneville. She used the family home as a backdrop for her 2019 book, "The Women of Roberston Place: A Family Saga."
Most of her art at the Pump House is for sale, as well as copies of her book. Also at the Pump House is a video presentation showing her art that she no longer owns, to compliment what is on display. Learn more in the two-part video interview below.
Find Lynn Carden on her website and Facebook page, and the Pump House on their website and Facebook page.