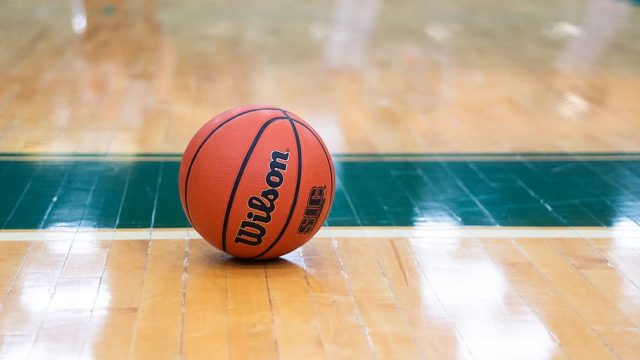 The men's basketball season is quickly returning to our screen and with it there are some fresh faces and some familiar ones.
Each player has their strengths and weaknesses, but we predict the ones below will become dominant forces this season. Knowing how well a player can do will help you with betting on NCAA basketball, and seeing how a bookie could calculate a game. Use this knowledge to your advantage, and bring home the cash.
Johnny Juzang – UCLA
Last season Johnny Juzang was the top dominant force, and we expect him to bring that same level of ferocity this season too. He led his UCLA team into the Final Four, which is a feat he should be proud of.
Although they didn't win the season, don't let that defeat lower your opinion on this outstanding player. We are looking at players and not teams for this list, so instead we should focus on his abilities.
Looking at the figures alone, we can see that Johnny Juzang is the best returning player for the 2021 – 2022 NCAAB games. He has an average of 22.8 points per game with a shooting field of 50.9%. These are not numbers to shake your head at.
Looking at his training off season, we can see that the buzzer defeat has only given this lad more resilience. He has become stronger, and his focus is all in the game. We expect he will be untouchable this year.
Drew Timme – Gonzaga
Rewind a couple of years and you'll see the exact moment that Drew Timme became the name on everyone's lips. If you were a NCAAB fan, you would know who this man is. With this spirit on board, Gonzaga developed an undefeated run, but lost in the national championship game.
Although it seemed fated that Gonzaga would win, the loss doesn't take away from Timme's phenomenal play. As Timme's teammate Corey Kispert has moved onto the NBA, Drew has been given more responsibility to head the team. By his side will be Chet Holmgren who hasn't been given a lot of time to shine yet.
Regardless of one team member leaving and a new one coming in, Drew Timme will not be displaced. Eager to complete what he couldn't before, Timme will fight for it all this season.
Kofi Cockburn – Illinois
We were unsure if Cockburn would return to the NCAAB this year as his offseason has been spent circling the NBA. He officially entered the transfer portal, but it seems like Cockburn will stay with us for at least another year. Although Kofi would do well in the NBA, the fact that he is staying should tell everyone that we will have an exceptional season from this player.
Not only is he good enough for the NBA, but he will now be proving to them his worth. Like an active job interview, Cockburn will be playing for himself, his team, his fans, and the NBA.
Hunter Dickinson – Michigan
We were not expecting Hunter Dickinson's powerful start when he showed up last season, but our doubts didn't stop Hunter from living up to his name. Despite last season being his first, Dickinson brought home many accolades and scored double figures during his 23 games. Nearly 60% of these came from the floor!
Dickinson is just a sophomore, but that doesn't stop us from recognizing his talent. If last season is anything to go by, everyone else will be Hunted.
Tracye Jackson-Davis – Indiana
Tracye Jackson-Davis was a Wooden Award finalist last season, and this season you can bet that he will aim for that title again. He averaged 19 points per game and 9 rebounds per game too. With 51% from the field, you can tell that Tracye has the handling of a professional.
Without a doubt, Tracye Jackson-Davis will be listed as a possible Big Ten Player of the Year candidate.