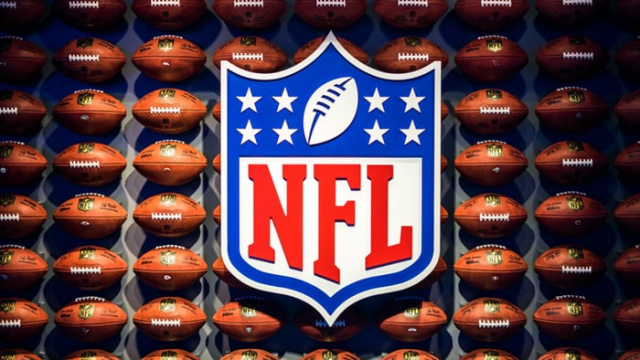 These Players Really Did Their Coaches And Themselves Proud This Season
The 2021-22 season has come to an end. The Playoffs are over. The Super Bowl trophy is safely tucked away somewhere in the Rams stadium.
Is there anything left to say about this season?
Well, yes actually.
We have noticed that a lot of the reporting around this season has been overly negative and people have been dishing out a lot of criticism. So, we thought we would mix things up a little and use this article to praise some of the most improved players this season.
We also know that you all are sick of seeing people write about Brady's retirement. We promise he will not be mentioned again in this article.
Instead, let's look at the 5 most improved players of the 2021-22 season.
Ready to place a bet on next year's Super Bowl? You can find the best NFL betting odds here.
#5 – Dalton Schultz
Dallas Cowboys
Schultz isn't the only Cowboy to make it onto this list. So, the training team down in Dallas is obviously doing something right.
Schultz is probably the most improved Tight End this year. Dawson Knox of the Buffalo Bills also deserves a shout-out for his hard work.
Schultz has just finished his fourth season in the NFL and managed to post personal bests across the board this year – 78 passes, for 808 yards, and 9 touchdowns.
Schultz is still struggling to get game time with the Cowboys, but he made every minute count this year. He started in only one more game than last season and managed to pass for 200 more yards in total.
Here's hoping he starts a few more games next season.
#4 – Andrew Thomas
New York Giants
There is honestly nothing we hate more than seeing someone have a bad rookie season. And Andrew Thomas, he had a horrendous rookie season.
Not only was he injured multiple times during this season but he also made some big mistakes. He allowed the second-most pressures (56) and the most sacks among tackles (10) out of all of the linesmen in the league.
This year he slashed those numbers – only 18 pressures (eighth-least overall) and 2 sacks for loss were allowed on his watch.
Because of how poor the Giants were this season, Thomas won't have received much praise – but he should. He has worked hard and completely turned his game around. Sadly, it hasn't had much of an impact on the Giants' overall performance.
Thomas has recently undergone ankle surgery and we wish him the fastest recovery.
#3 – Joe Burrow
Cincinnati Bengals
Both of the Super Bowl quarterbacks are on this list this season. We are not sure if something like this has ever happened before. It really has been a strange if not exciting year in the NFL.
Burrows led the league in 4 categories this season. This is pretty impressive for a man that only played 16 games.
Burrow was also integral in the Bengals' unprecedented miracle run to the Super Bowl this year.
In previous seasons we have seen the likes of Mr. Brady and Patric Mahomes leading teams to the Super Bowl – they both have so much experience. Burrow has only just finished his second season in the NFL. And yet, he played like a much more experienced man.
This year, Joe Burrow was awarded the most improved player jointly by the NFL. The man he shared his award with is next on this list.
#2 – Trevon Diggs
Dallas Cowboys
This year, Diggs made 11 interceptions. He led the league in this category, as well as most touchdown interceptions (2), and most interception yards (142). He did this all in only 16 games.
The last time anyone made 11 interceptions in the NFL was in 1981.
Last year, Diggs only made 3 interceptions. He only racked up 46 intercepted yards, and he scored no interception touchdowns.
If you had asked us who was going to lead the league in interceptions this season, Tre Diggs wouldn't have made it into our top 20.
Diggs raised his passing rating from 55.8 last year to 85.8 this year! That is a rise of 30.0.
We can't wait to see what Diggs does next season.
#1 – Matthew Stafford
Los Angeles Rams
The following sentence will show you what a strange year it has been in the NFL this season:
The lead quarterback of the Detroit Lions team in 2021, went on to win the Super Bowl in 2022.
We were as shocked as you were. After 11 years of playing for one of the worst teams in the league, Stafford led the Rams to their first Super Bowl title in 23 years. They knocked out the Cardinal, the Tampa Bay Buccaneers, and the San Francisco 49ers to get there too!
After 11 years of struggle and ridicule, this season Stafford proved us wrong. He showed us all that he has the talent and the drive to break records and bring home trophies.
We are certain that no one will be underestimating him this year.