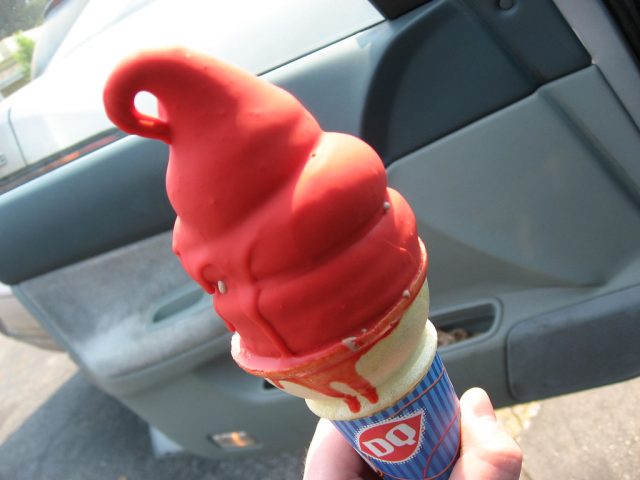 US – Dairy Queen has decided to postpone free cone day planned for March 20th due to the large attraction to this event.
"At DQ, we like to sweeten the start of spring with Free Cone Day, a fan-favorite event that attracts long lines at our restaurants. In light of the COVID-19 (coronavirus) Pandemic, and the precautions established by the World Health Organization and government agencies around large public gatherings, we made the difficult decision to postpone this year's Free Cone Day, which was scheduled for March 20 in the U.S., Canada, and Mexico. The health and wellbeing of our fans and crew members are our top priority."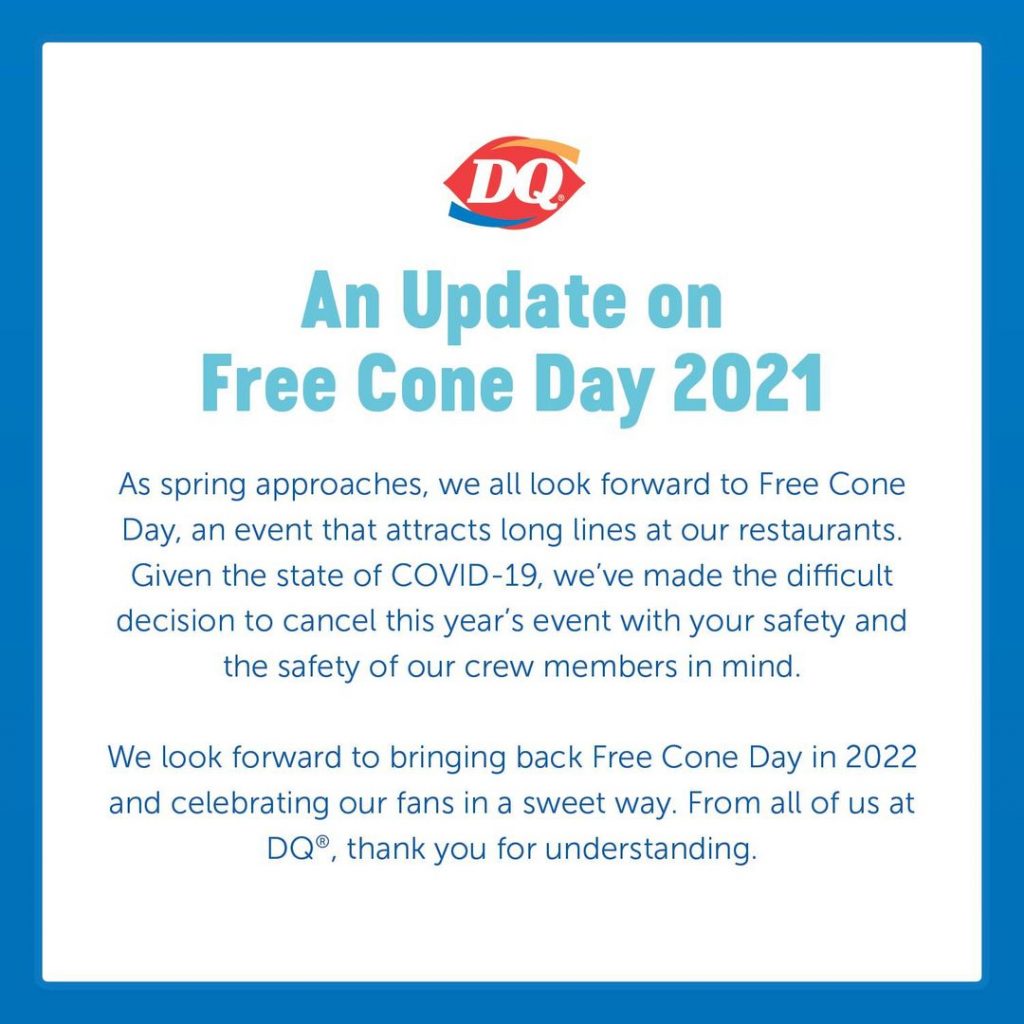 This is the second time the ice cream store has cancelled the event, and plans a 2022 cone day.
DQ stores remain open and our focus is to provide a clean and safe place for our fans to continue to enjoy their favorite foods and treats. We are following our everyday cleaning and sanitation practices that meet and often exceed local, state and government standards. We also have increased the frequency of employee handwashing and cleaning of high-contact areas in our restaurants including door handles, pin pads for transactions, condiment and beverage stations, countertops and fan seating areas. We are continuing to monitor updates on the coronavirus and are following the guidance provided by the World Health Organization, U.S. Centers for Disease Control and Prevention and Health Canada."