ASHVILLE – All students K-8 in Teays Valley will have a mandate and return to mask-wearing starting Monday according to Teays Valley Superintendant Robin Halley.
According to a release from the school, the district has been monitoring the covid cases and started the school year off with 45 cases, but it has grown to 300 due to the new way students are quarantined in new guidelines released by Ohio Public Health.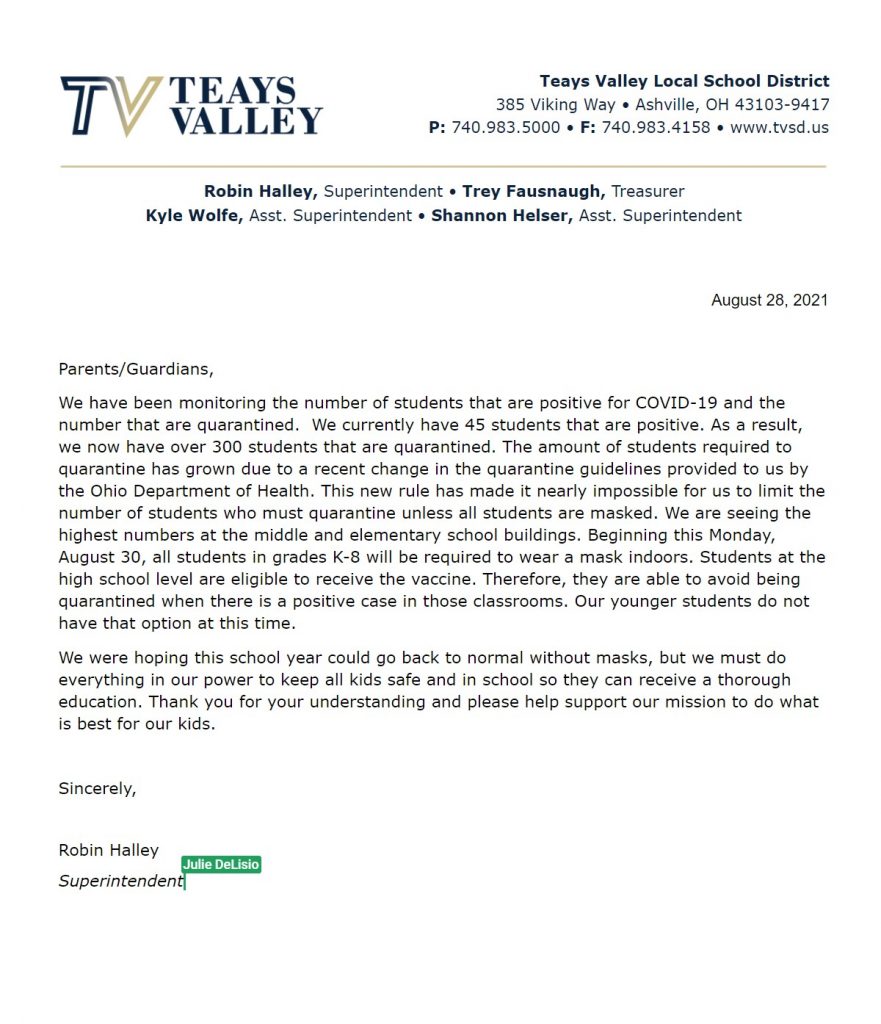 Under these new guidelines, in order to avoid being quarantined, BOTH students must be wearing a mask and have been at least 3 ft apart. This means, if a student is positive and not wearing a mask, anyone within 6 ft will be quarantined.
Fully vaccinated individuals are not required to quarantine if exposed to someone who is positive. They will be required to wear a mask for either 14 days after exposure or if they receive a negative viral (PCR or antigen) test performed at least 3-5 days after exposure.
A flow chart below will help people understand better.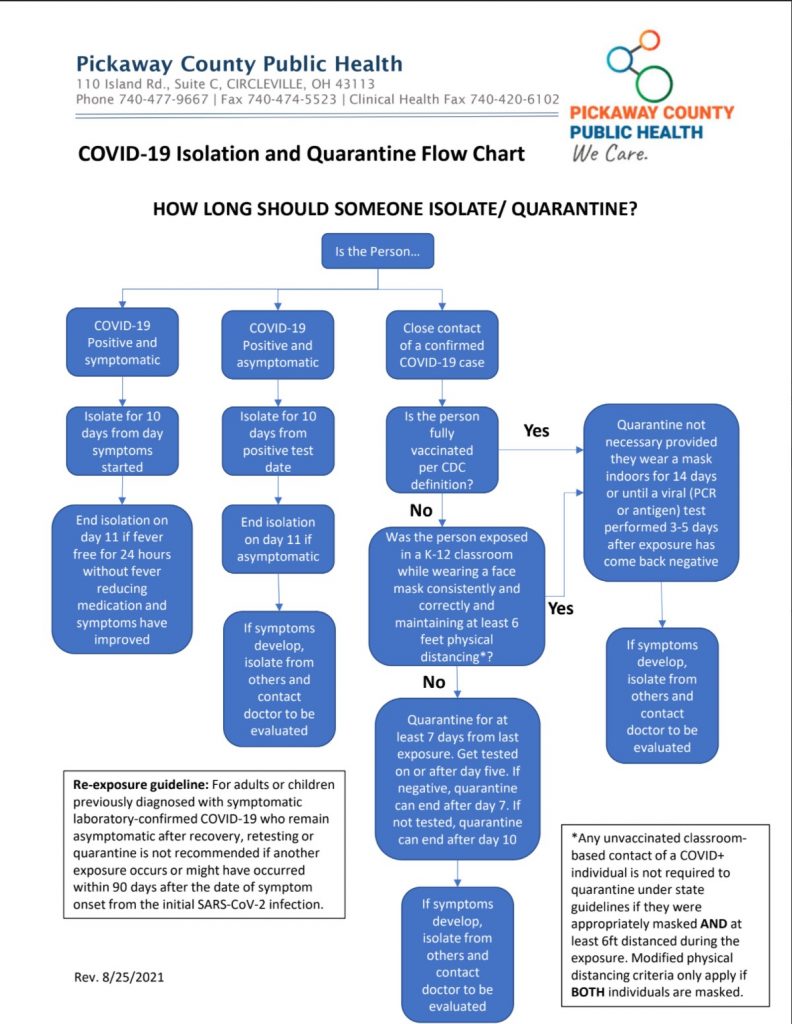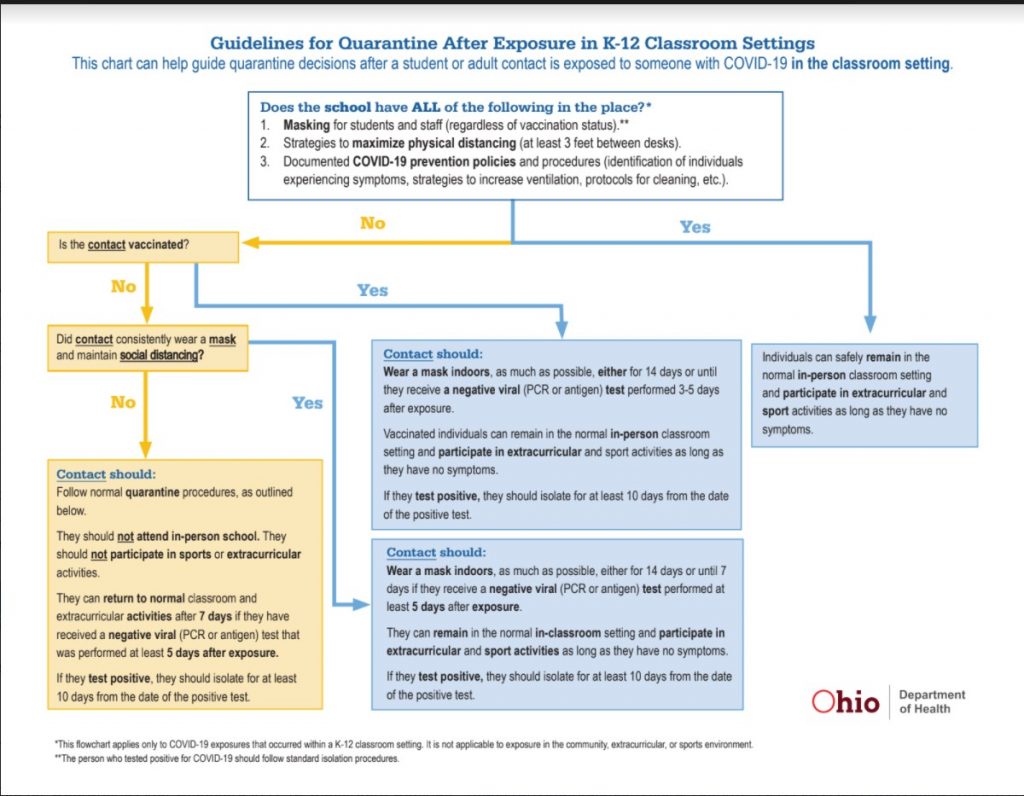 Currently, only the Pfizer-BioNTech Covid vaccine has been authorized for adolescents and teens, ages 12-17. Children under the age of 12 do not have a vaccine available at this time, but according to US Surgeon General, Dr. Vivek Murthy FDA is working to evaluate data from vaccine companies to offer a COVID-19 vaccine before the end of 2021.