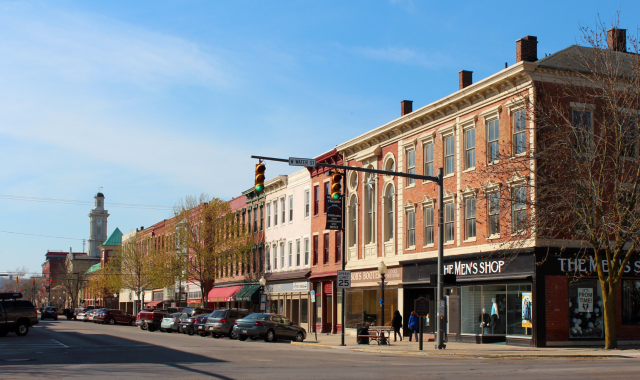 CHILLICOTHE, OH – The Ross-Chillicothe Convention & Visitors Bureau is proud to release its 2022 Annual Report after an extremely successful year in tourism. Key indicators that were used to measure the success included attendance counts at attractions, expansion in lodging facilities, and
revenue from lodging taxes remitted. All three of these measurements reflected a huge success for local tourism.

Area attractions shared attendance counts for their facilities which reflected an increase year-over-year as they resumed normal operations after the pandemic. This measurement confirmed that leisure travelers felt comfortable returning to their travel activities. 2022 saw one of the largest expansions in short-term rental rooms coming online. By the end of the year, Ross County contained over 60 of these properties often marketed through Airbnb and VRBO. Even with the additional lodging properties, demand for local hotel rooms remained strong with occupancy and
the ability for them to maintain nightly room rates. The revenue generated from the lodging taxes collected on guests staying overnight in Chillicothe and Ross County surpassed all past collections to achieve a record year in remittance. This is an especially important key indicator to the effectiveness of the Bureau's advertising and marketing as these dollars collected fund the Ross- Chillicothe Convention & Visitors Bureau and its marketing efforts.
According to the report Ross-Chillicothe convention and visitors Bureau received 442,812.98 dollars in lodging tax receipts, along with a 25,000 dollar investment from the City of Chillicothe, this gave the Bureau a total operating cost of 467,812.98. Tourism brought jobs, sales, and trade to the County.

"We are extremely proud of results achieved in 2022." Stated Melody Young, Executive Director. "Now we are looking forward to building upon what we did last year and making 2023 a great year."

The Bureau welcomes new officers to its Board of Directors in the new year. Brandon Smith, CEO of The Scioto Society will lead the board as President. Curt McAllister, President of C.P. Management will serve as the board's Vice-President. Eric Woodworth, General Manager of the Hampton Inn & Suites will continue to serve as Treasurer. Nancy Ames, representing education,
will serve as Immediate Past President. The executive team is rounded out with three at-large members: David Polk, Patti Cavender, and Kathy Styer.

Copies of the 2022 Annual Report are now available for download through the Bureau's website at VisitChillicotheOhio.com.