LANCASTER – A over 12,000 square foot church with large decorated windows and parking for 80 is up for sale in the downtown area of Lancaster.
According to the for sale website the church was built in 1901 has a kitchen, and full basement, and takes up just about a city block wide. Durthaler pipe organ in there, stained glass windows.
According to an online post, the church is selling due to a dwindling congregation of about a dozen aged members, no children, or young adults. Not enough income to pay the bills and a pastor.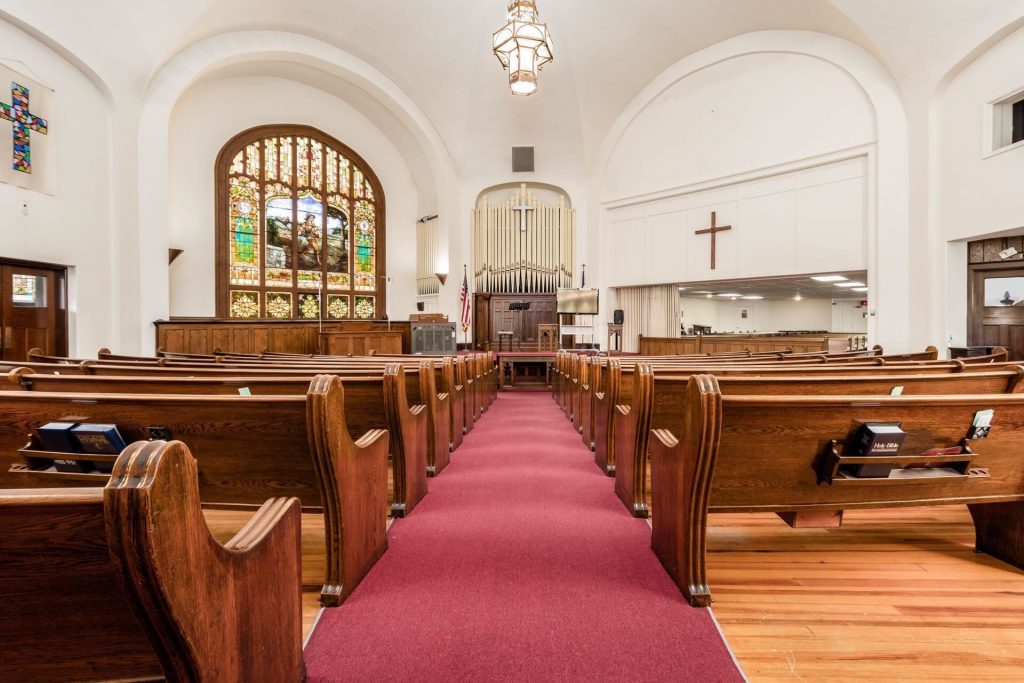 The location is in the restored vibrant downtown area of Lancaster, the church is beside where the city had the Lancaster glass ball drop on New Year.
The church owners are asking for 549,000 dollars for the property you can see the listing here: https://www.realliving.com/ron-neff-real-estate/commercial-for-sale/402-N-Broad-Street-Lancaster-OH-43130-328800031?fbclid=IwAR2_wZB9mPOGDnjft_CNn85cl7P5avBpM9HTWwcMS7kYZGy1bvk6yNIBvb0