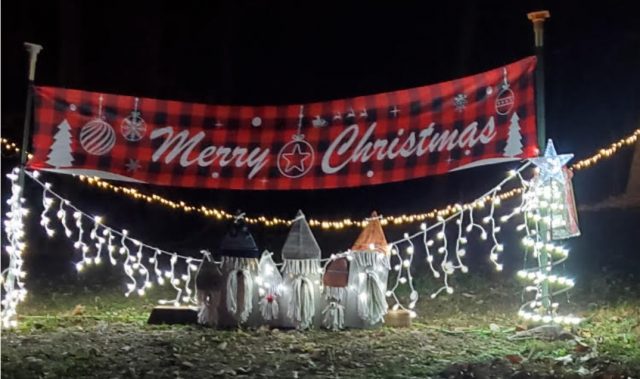 FRANKFORT – A 10-Year-Old is throwing his holiday spirit at something to give back, a holiday drive-thru that donations will go to help veterans.
Located at 2976 North Musselman road in Frankfort Ohio 45628, the "Holiday in the Hollow display will be open to the public on December 18th from 7 to 10 pm. for people to the drive-thru and spread holiday joy.
 Quenten Counts says that he hopes to see you there
Any donations will go towards Hero Labradors for service dogs aiding active military and veterans.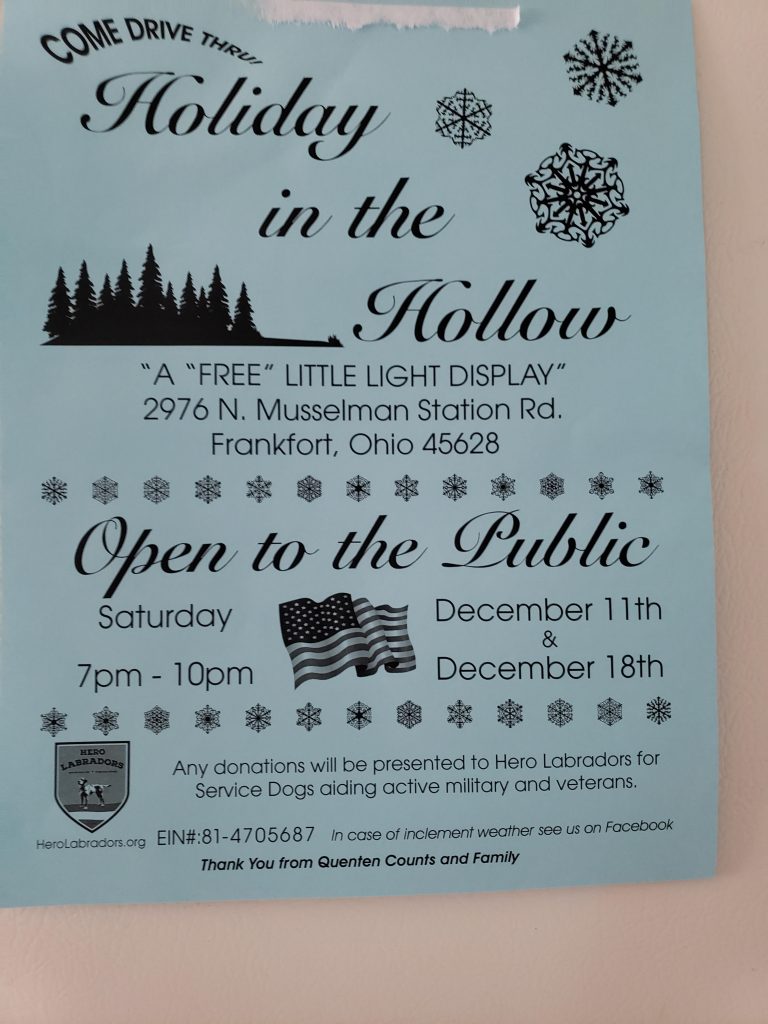 SO go out and help this young boy give back to the community.