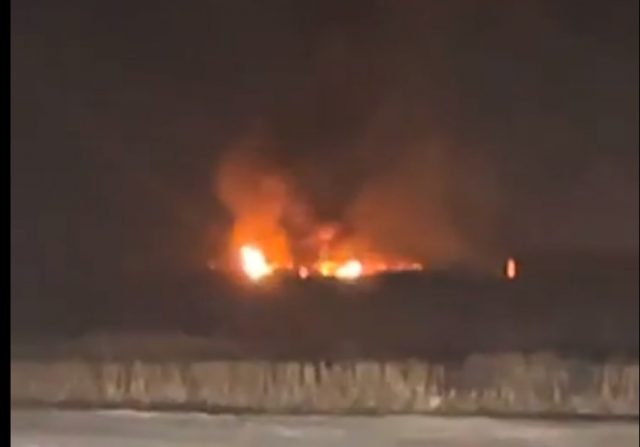 ROSS – A cold storage building at the Ross County Engineer's building complex on Fairground road was complete destroyed by fire on Wednesday evening.
The building considered at a total loss housed equipment used for ground maintenance, weather incidents, and general use. The building contained pick up trucks, a dump truck, outside equipment like chainsaws and lawnmowers.
The engineer says that the cost of the building and contents will likely exceed more than one million dollars, but the building and contents were insured by the county.
Currently, the Ohio State Fire Marshal is investigating the blaze with no known cause at this time.
A video showing the fire is here: https://www.facebook.com/jamie.lambert.75436/videos/413857196580895