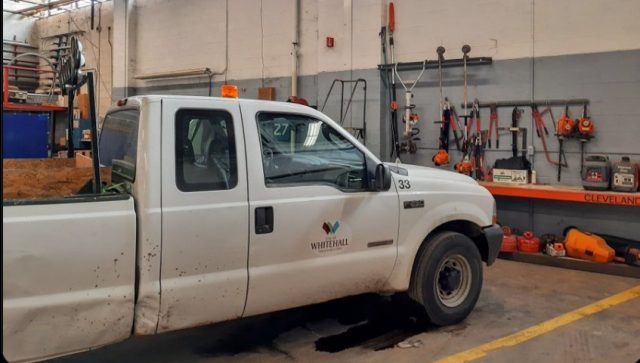 WHITEHALL – Whitehall police department is reporting that one of the cities pick up trucks was taken this morning and was last seen heading south.
Whitehall police asked people to be on the lookout (BOLO) for a 2004 Ford F250 Super Cab – City Tag 0Y4510 #32 on both fenders and tailgate, City of Whitehall logo on both doors.
According to police it was last seen going South on Hamilton Road from Main Street at 8:55am this morning.