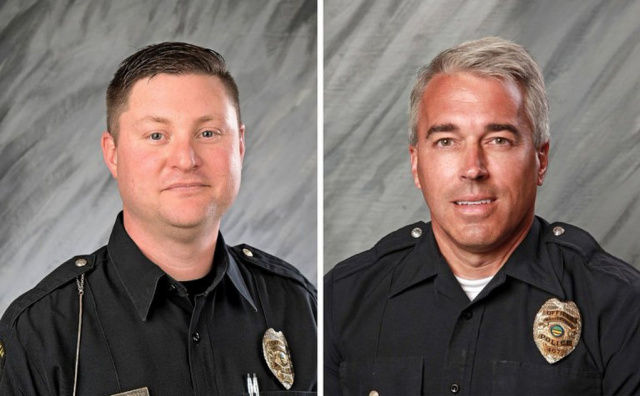 Westerville –  The two Westerville officers that were fatally shot by a 9-1-1 call/hangup in Westerville last Febuary are being honored this week by the city of Westerville and The Ohio Department of Transportation.  A portion of I-270 is now designated "Officer Anthony Morelli and Eric Joering Memorial Highway." The newly erected sign is between I-270 and Cleveland Ave and State Street exits.


According to the City of Westerville Government website they will be giving the families a small replica of the sign next Tuesday.

Quentin Lamar Smith the accused gunman has been charged with two counts of aggravated murder, in the deaths of both Officer Morelli and Joering.