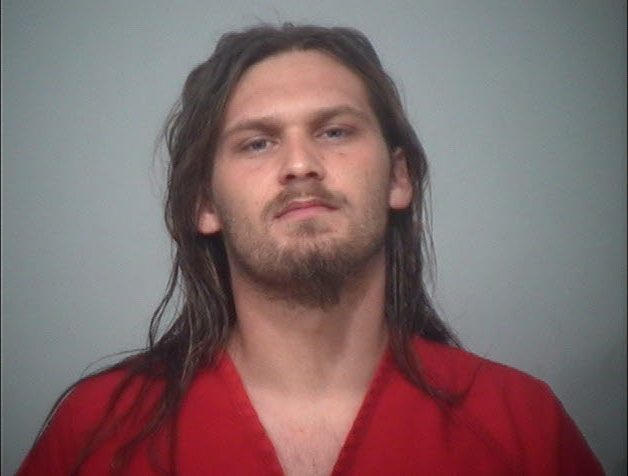 On October 15, 2018 at about 1718 hr. the Circleville Communications Center received a 911 call regarding an Attempted Abduction of a pre-teen juvenile that took place within the 400 and 500 blks of E. Mound St.
Information was reported that an adult male white attempted to take the child by grabbing and restraining the child. The man placed his hands over the child's mouth as the child struggled to get away from the man. The child sustained minor injuries. The man fled from the scene in a black truck that had some identifiable markings on the hood. The man was described as a white male, having a brown beard, black shirt, and black pants.
While investigating this incident the Circleville Police Officers discovered that Citizens relayed the Attempted Abduction incident over social media outlets. Citizens called in "Tips" to the Circleville Police Department's Communications Center regarding the location of the suspect and the location of the suspect's vehicle.
The Officers followed the tips during the investigation and located the suspect and the suspects' vehicle at his residence. The suspect was identified as one William Patrick Weaver of Circleville. The suspect denied being involved in the reported crime. However, due to evidence that was obtained, William Weaver was arrested for Att. Kidnapping and Felonious Assault. William was taken to the Pickaway County Jail to be held on said charges.
Shortly after his attempted kidnapping arrest a 12-year-old after seeing his photo on facebook said this was the man who assaulted her.  Parents of the teen at the time had filed paperwork on the attack but did not have a identity of the man.
Documents came forward after Weavers arrest and convection of rape of a 5 and 6 year old girl when he was 14, the public wasn't allowed to know of this knowledge since he was a minor at the time.
In Common Pleas Court in November, William P. Weaver (24) of Circleville pleaded not guilty to kidnapping and gross sexual imposition. Weaver has recently reversed that decision and entered into a Alford plea. A Alford plea is a guilty plea, similar to a no contest plea, but one that accepts conviction of the crime but asserts innocents, and claims evidence against the defendant would be too strong during trial and one would receive a longer sentence.
Weaver has received a sentence of 15 years behind bars, he also has to register as a tier 3-sex offender for the rest of his natural life.  Weaver cannot live within 1000 feet of a school and anyone living within 1000 feet of him would be notified of his presence.