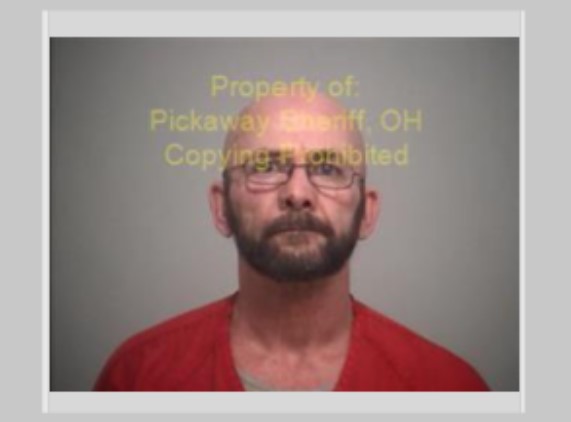 WILLIAMSPORT – Pickaway Sheriff started a high speed chase around 12:45 pm on Friday night, that ended in the 26000 block of Thompson road just outside of Willamsport.
Pickaway sheriff started the pursuit on 138 in Pickaway county when he attempted to stop the black Toyota Camry. Speeds went in excess of 90 mph down the winding area of 138 and ended when the suspect turned onto Thompson road. The suspect attempted to escape the deputy and ran from the car and law enforcement. He was quickly captured and placed under arrest.
During the chase Law enforcement reported no traffic during the chase.
UPDATE: Larry Schwalbauch, 56 was arrested at the scene for OVI, and failure to comply with the order or signal of PO. Schwalbaugh also is being held due to a probation violation. He is currently being held in Pickaway county jail.