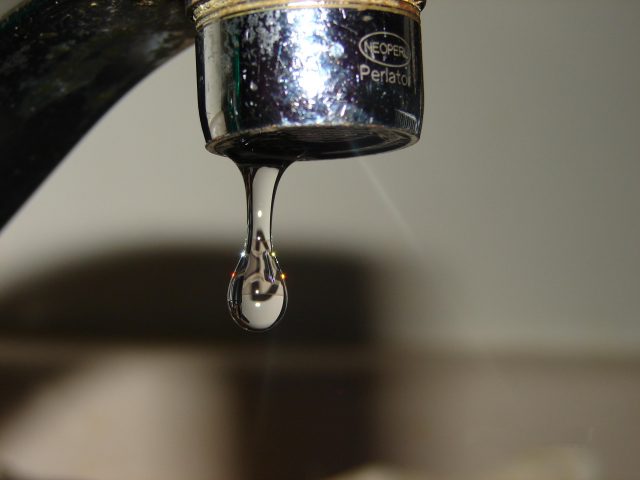 ASHVILLE – Government in Ashville is asking citizens to conserve water after a leak has resulted in a drop in water tower levels.
According to the City water leak occurred on West Main Street between Cromley and Long Street that resulted in a drop in the water. As a precautionary measure we are issuing conservation of water advisory.
The city says that a majority of its elevated storage of 550,000 gallons is used within a day at a average flow of 410,000 gallons. So the village has only one day of storage maximum.
During this conservation advisory, the village will be refilling the towers and providing needed water for the village. To assist them in this process we ask that residents decrease their use of water. This will give the pumps enough time to refill the towers.
The city says please take these steps to help:
During this advisory we discourage the washing of cars. Additional steps that the average person can take to help include:
Taking shorter showers;
Turning off the water when shaving or brushing teeth;
Fixing leaky faucets or toilets;
Delay or use only full loads when washing clothes or dishes;
Using water-saving showerheads & faucets and toilets.
Update: "The first leak has been repaired, " James Welsh, Chief of Water, is working on restoring volume in the water towers. At 2:00 am we had 6 feet. Water pressure should be increasing throughout the village as this continues to rise. It will be a while for volume to be fully restored. At about the same time 2:00 am they were begin working on the second leak repairs.
Update from Chuck Wise, "Good news, our water storage is gaining ground ( Up to 23 ft)waiting for parts for break #2 but should be soon. We also have identified two more leaks but they are minor and under control and currently being repaired. We shouldn't have anymore interruptions this evening, maybe some isolated rusty water but should be minor. We recommend you still boil water until notified otherwise."
Therefore, with both the loss of water and the resulting decrease in water pressure we are issuing a "boil water alert". We will also need to recover the water that we have loss. We are instructing you as residents to boil all tap water at a rolling boil for at least
two minutes prior to consumption. The "boil water alert" remains in effect for 48 hours after repairs or until we can confirm no contamination is possible and issue an all-clear.

That would be 48 hours after 11:30 pm on February 17th when the repair was completed. This would end at 11:30 pm on Friday, February 19th
If water has been open to air a water quality test will be performed and if any problems are detected the alert will be extended another 24 hours and you will be notified. As
an alternative to boiling water, people may use bottled water.
For more information, residents may contact their Water Department at 614/214-9223 or 740/207-1842.