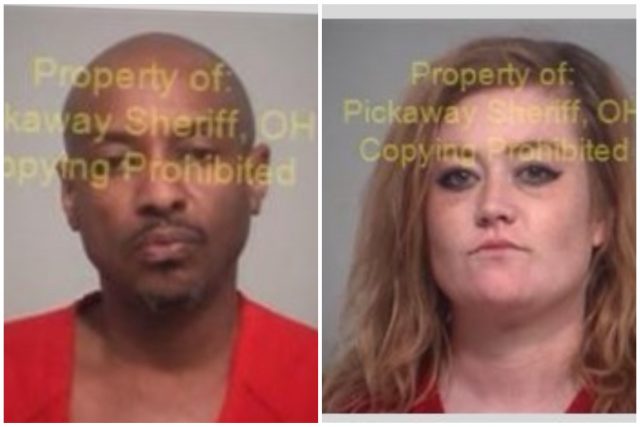 CIRCLEVILLE – Two people are in jail awaiting a court hearing after being charged with several charges around identity theft after attempting to pass checks in another person's name while using their stolen IDs.
According to a report from the Circleville Police department on March 8, 2021 officers were dispatched to Homeland Credit Union after a teller alerted police that two people were in the drive-thru attempting to pass a bad check.
Police when questioning the two suspected gave a false name, and was unwilling to work with the police. The bank manager told police that the two had attempted to cash a check for a stolen identity, and had given the bank teller an ID in that person's name pretending to be that person. A note in the bank system alerted the teller that the Identity of that person had been stolen. The manager told police that this wasn't the first time that these two individuals had been to the bank to cash checks.
With enough video evidence and information, the Circleville Police department arrested and charged Chajoh Martin and Brandi Barkhurst. During a search of the vehicle they were in, officers found a Colt 38 handgun, 3 driver's licenses, one passport, an identification card, two social security cards, and two more checks made out to names on the driver's licenses found. None of these IDs or items matched Martin or Barkhurst identity.
Barkhurst was charged with forgery, identity fraud, (2) receiving stolen property, (2) passing bad checks.
Martin was charged with (2) receiving stolen property, forgery, taking identity of another, obstructing official business, (2) passing bad checks.
Reminder that if your card or ID is lost or stolen contact police and local banks so your Identity cannot be used to create accounts and pass bad checks.