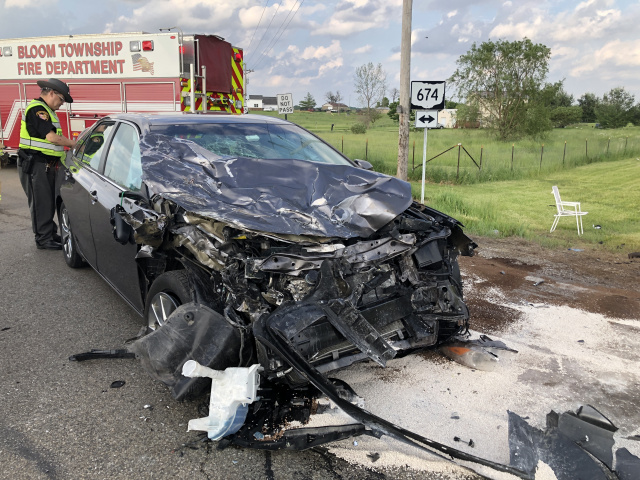 PICKAWAY – An accident occurred around 6:00 pm at the intersection of 188 and 674 in Pickaway County.
The accident occurred according to witnesses at the scene when a Walnut Township Red Pickup Truck was heading southbound on on State Route 674 and failed to yield at the intersection of 188 and 674, causing a Toyota Camry that was driving Eastbound on 188 to T-bone the truck in the intersection. The Walnut Township truck then continued Southbound out of control for approxately 50 yards before rolling over several times into a field then striking a tree. The Toyota Camry remained in the intersection facing Westbound.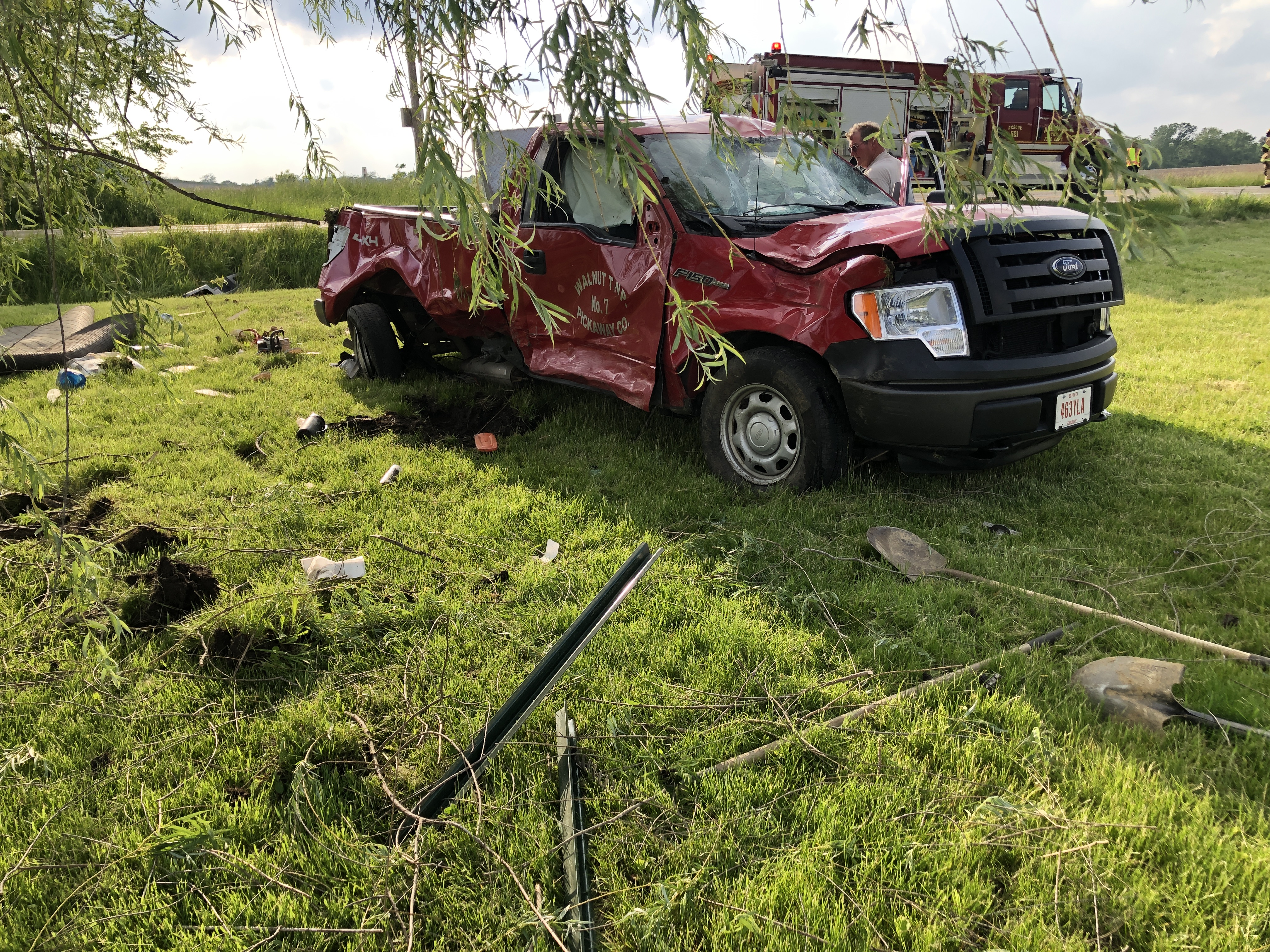 According to police Two older individuals and one juvenile were transported to Lancaster area Hospitals and the driver of the Red Pick up Truck was transported to Berger. Information gathered later said that the driver was then transported to Grant in Columbus.
Police said that all occupants were wearing seatbelts, and the crash remained under investigation. Fairfield County Sheriffs, Amanda Township, and Bloom Township fire departments were on scene.