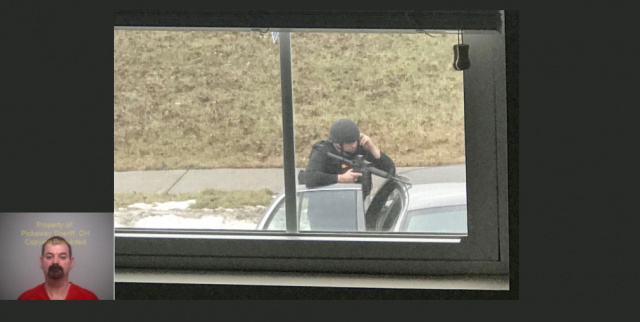 A not guilty plea was entered in the attempted murder, assault, kidnapping and domestic violence case of Homer D. Park. On January 21st, a hostage situation unfolded when the victim, Evenlyn Park of Orient, Ohio sent an E-mail to her sister that she was hurt, and it was serious. What unfolded was a hostage negotiation involving Pickaway and Fairfield County Sheriffs offices, as well as a SWAT team.
The pre-trial is set for 3/9/2018.
According to court records this is not the first time Mr. Park has had a domestic violence issue. In 2005, Mr. Park was served a protection order by Pickaway County concerning domestic violence against his then-current wife, Candace Park. They were divorced according to county records in 2007.