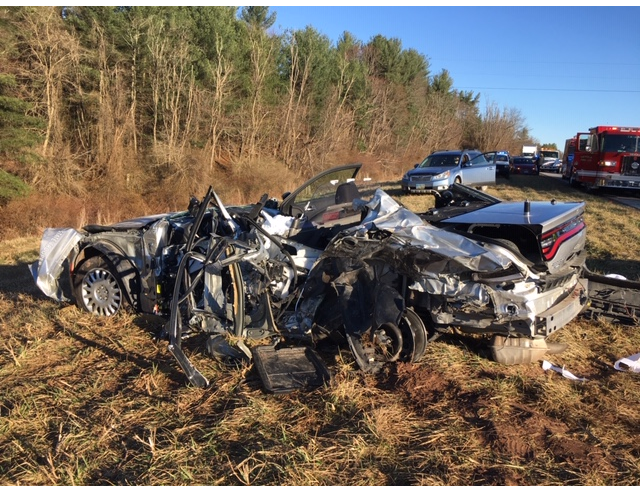 MARIETTA – A trooper was transported by air helicopter around 8 am this morning when during a traffic stop was hit by a semi driver that failed to move over for emergency vehicles.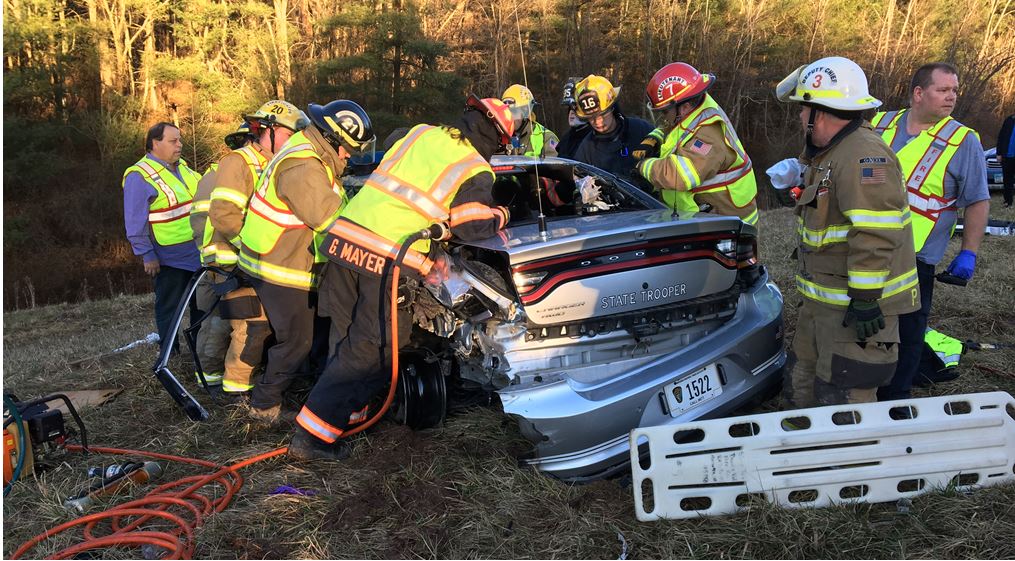 Sgt. Eric Knowlton was performing a traffic stop on interstate 77 near Marietta, and was in the car at the time of the accident. The semi who hit the troopers car also hit the stopped vehicle, causing injuries to them as well.  Knowlton was airlifted to Grant medical hospital and the other two who where injuries were sent to local hospitals. Emergency crews needed the jaws of life to get the trooper out of the car and had to remove the roof.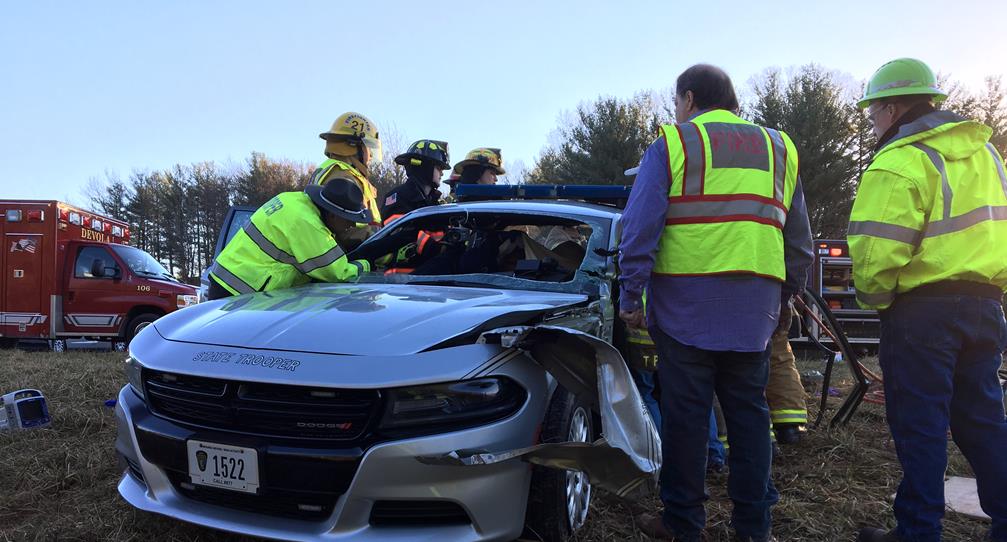 According to Ohio going blue he has a broken femur and tibia, but is awake and alert at this time.

Ohio State Troopers want to remind drivers:Ohio law requires drivers to move over or slow down and proceed with caution when approaching stationary public safety vehicles with lights activated.