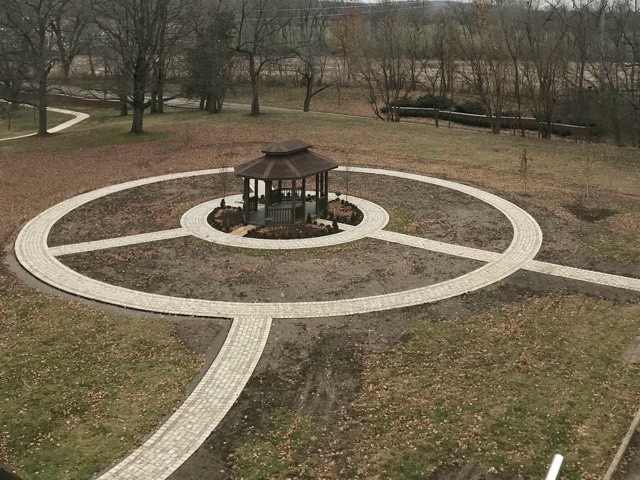 The Pickaway-Ross Career & Technology Center's SkillsUSA chapter donated $3,700 to purchase flowers and trees for the Veterans Healing Garden, located at the Chillicothe VA Medical Center. The healing garden is designed to be a place for healing and relaxation for veterans, hospital staff, and community.
In August, SkillsUSA members Sammie Moore, Whitney Wilson, and Kayd Riddle attended a meeting at the Mace House with Michelle Schatzman, Veterans Healing Garden project manager, and Randy Post, Forrest E. Everhart Memorial Golf Course manager, to learn how they could continue their efforts to support the garden.  Last year, students from the carpentry and welding programs donated six wooden benches and one welded bench for the garden.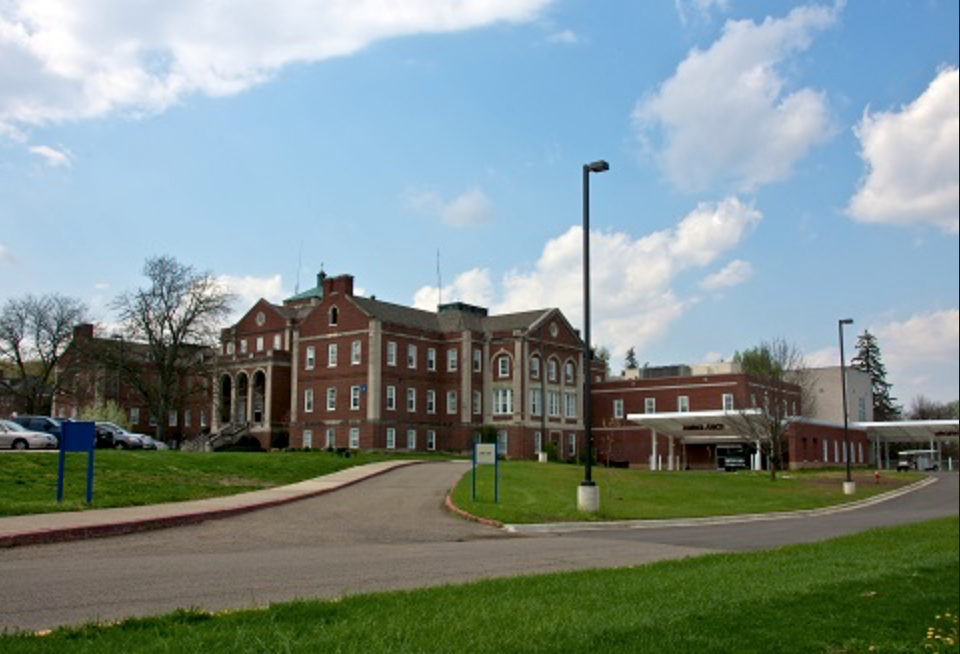 To raise money this year, students organized their 1st Annual Golf Scramble held at the Forrest E. Everhart Memorial Golf Course, on October 6, 2018, with 17 teams participating. Students served drinks and snacks to players and helped supervised the holes. They also provided lunch for participants. Kroger's donated 200 hamburger and hot dog buns and Randy Post donated all the meat for the event.   
An awards ceremony followed after the completion of the tournament.  The SkillsUSA chapter appreciated the many skill prizes donated by several companies and individuals.  These prizes included a $50 gift card given by Sam's Club, a $50 gift card donated by Triple Crown Family Fun Center, a $25 gift card from Apple Bees, four large gift baskets donated by Michelle Shatzman, hats and several golf items from the Miller Company; a gift bag of golf items purchased from Dick's Sporting Goods, and a Scentsy Veteran's Warmer and candles donated by Tricia Poling-Moore.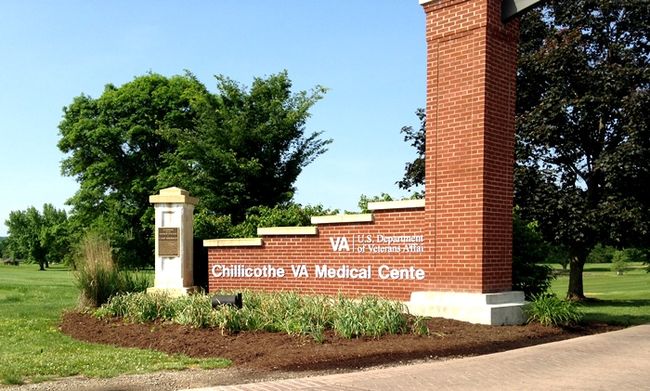 SkillsUSA would also like to recognize and thank those who sponsored a hole. This includes Pickaway-Ross Teachers Association; PRCTC Administration; Ross County Bank; Wesley C. Lamm, Rice Realty; Lisa Mace-Weller, Custom Nutrition Consultation; Myra and Steven Poling; Forrest Everhart Golf Course; Chillicothe Signs & Screen Printing; Naval Petty Officer's Club; Jason Cottrill, Affordable Overhead Doors, and Bob Crace, C&M Racing Equipment.       
SkillsUSA President Sammie Moore has many family members who are veterans. The project is especially important to her.
"It gave me a chance to connect with my family members who have served and show them my respect and love I have for them. You can never show them enough, but this is a step to show them how proud and thankful I am for their sacrifice," said Moore, a senior in the Carpentry Program.
Along with the golf scramble, SkillsUSA members also sold engraved pavers that were used to create the paths of the three areas of the healing garden. With the guidance of Arselli's Landscape and Design, students spent a day working alongside the crew to help install the pavers.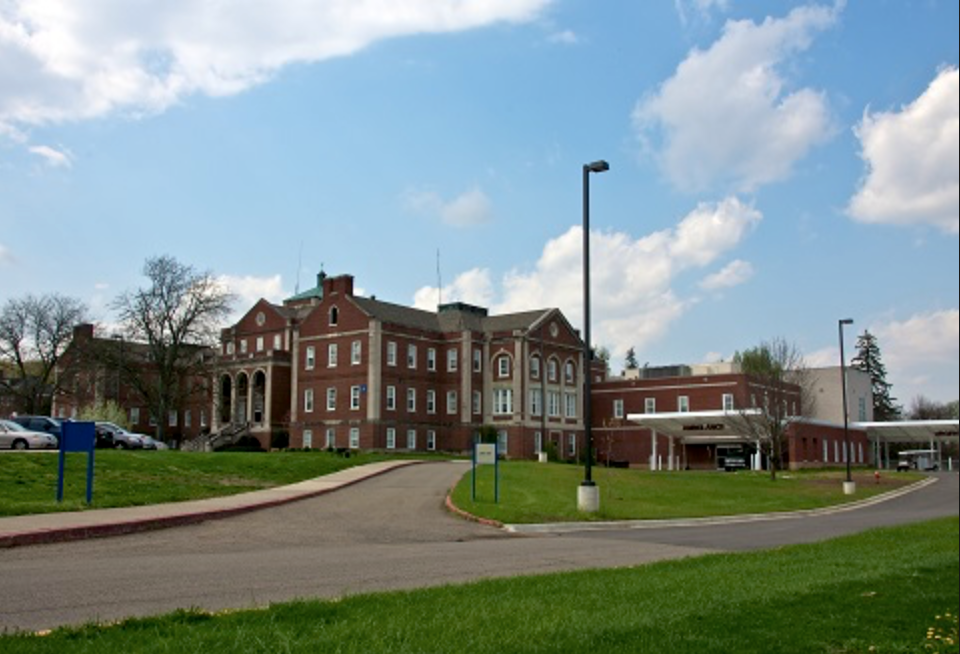 "It makes me feel good being able to help our veterans. It was a lot of hard work laying the pavers, but it felt great to see the work I did and to know that I was a part of this," said Jadelyn Cochenour, a junior in the PRCTC Cosmetology Program.
The Pickaway-Ross SkillsUSA chapter is thankful for all the many volunteers and donations to make these two events successful.  Students are looking forward to planting the flowers and trees purchased from the donation this spring. The work, however, will not end there. The chapter plans to help maintain the garden once it is completed.  
SkillsUSA is a non-profit organization that provides quality education experiences for high school students who are preparing for trade, technical, and skilled services. This organization helps build and reinforce self-confidence, work attitudes, and communication skills.