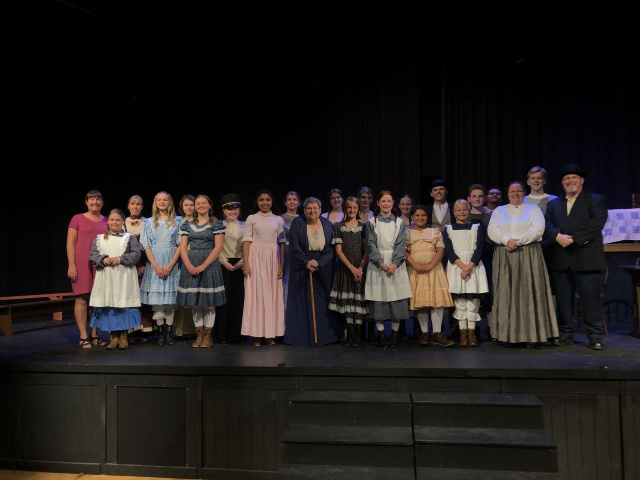 Roundtown Players opens this weekend with Anne of Green Gables. Carissa Clark plays the titular character and star of the show, Anne Shirley- or "Anne with an E" as she'd prefer you call her. Clark said, "I think the cast is great- it's a really good cast." She also spoke on how the script shows a whole range of emotion. "I get to push myself."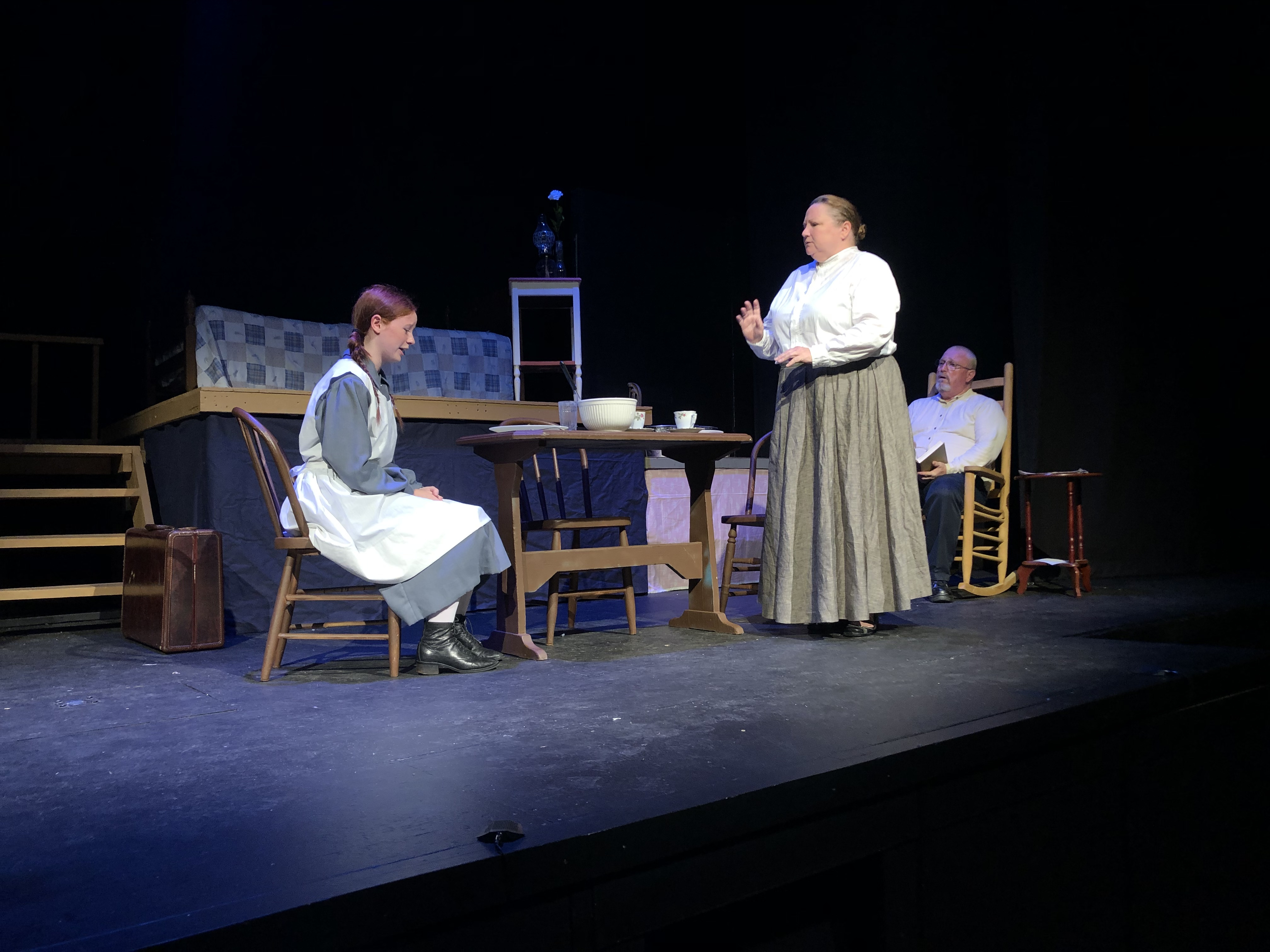 RTP veteran Gracieanne Gray also talked about how she enjoyed the cast, especially getting to share the stage with her father, former Police Chief Wayne Gray, who plays Matthew Cuthbert. In the story, Matthew and his sister Marilla (played by Ka Feola) reach out to an orphanage to adopt a boy to help around the farm. They are not-too-pleasantly surprised when they are instead greeted by the redheaded 11-year-old Anne Shirley. 
Director Laura Lewis picked this script because "It was a story I read as a child and read to my kids." She said it was a story she really enjoyed, and she chose the script because it had parts for both children and adults.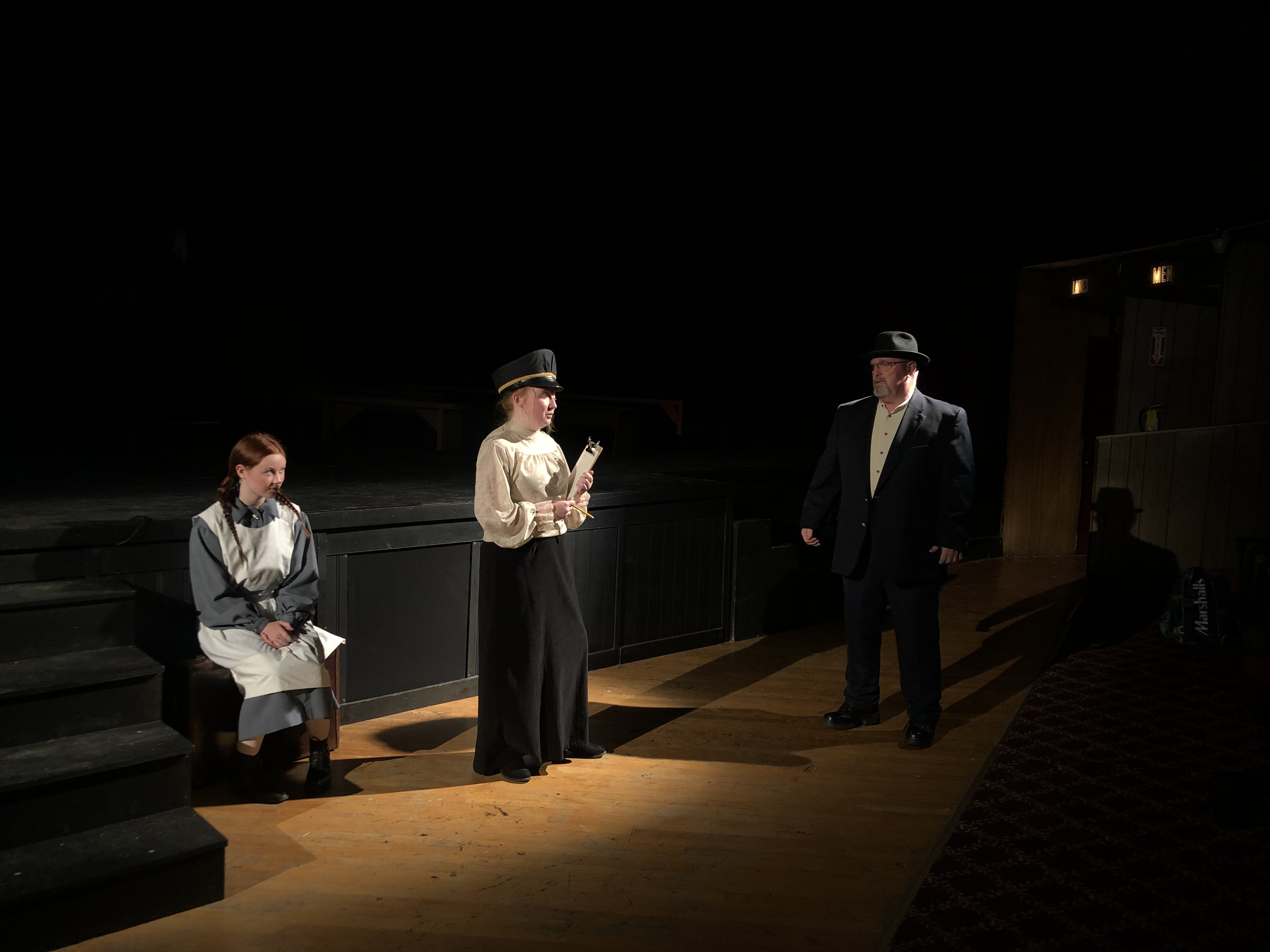 When asked why people should come to see Anne of Green Gables, Clark said. "Because it's awesome. It's a very entertaining show. People from all ages will enjoy it." 
The show will be presented on July 19th, 20th, 26th and 27th at 7:30 PM, along with two matinees on July 21st and July 28th at 2:30 PM.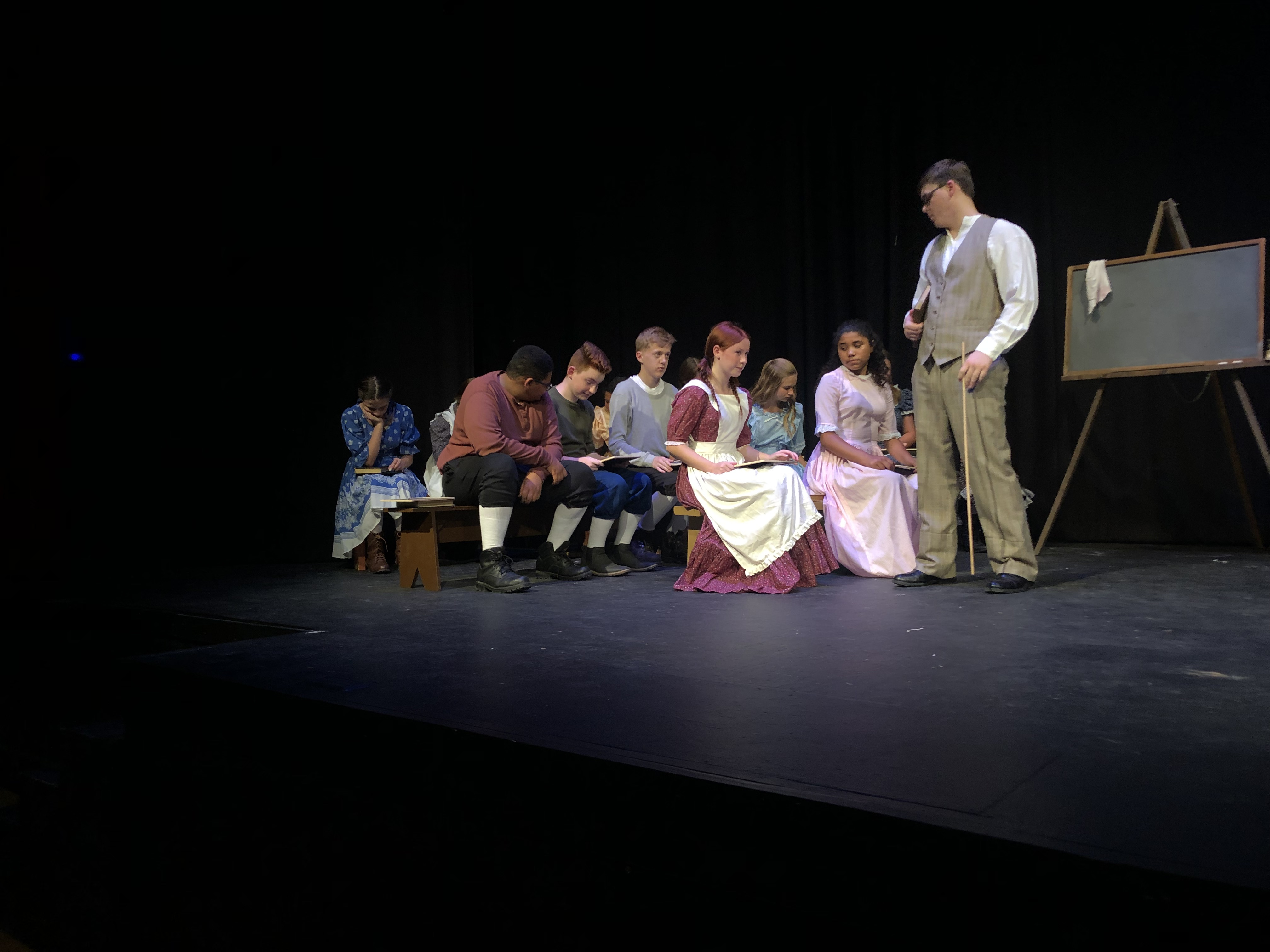 Tickets are available at the RTP ticket portal- https://www.eventbrite.com/e/roundtown-players-presents-anne-of-green-gables-tickets-64151136777
Cast and Crew
Clark, Carissa                                        Anne Shirley
Feola, Ka                                         Marilla Cuthbert
Gray, Wayne                                 Mathew Cuthbert
Morgan, Randi                                     Rachel Lynde
McNairy, Lisa                                              Mrs. Barry
Fischer, Enaja                                         Diana Barry
Edge, Nate                                           Gilbert Blythe
Funk, Chloe                                               Ruby Gillis
Mayhew, Gena                                            Josie Pye
Layton, Caleb                                     Charlie Sloan
Sandy, Josh                           Moody MacPherson
Graf, Hallie                                                 Miss Stacy
Brooks, Zack                 Mr. Phillips/Mr. Spencer
DeGarmo, Angie                                  Mrs. Blewitt
Gray, Gracieanne                           Station Master
Cupp, Kelsey                                            Classmate
Ewen, Moriah                                          Classmate
Graf, Emery                                              Classmate
Guilfoyle, Viki                                          Classmate