ROSS – Ross County is now confirming four cases of COVID-19.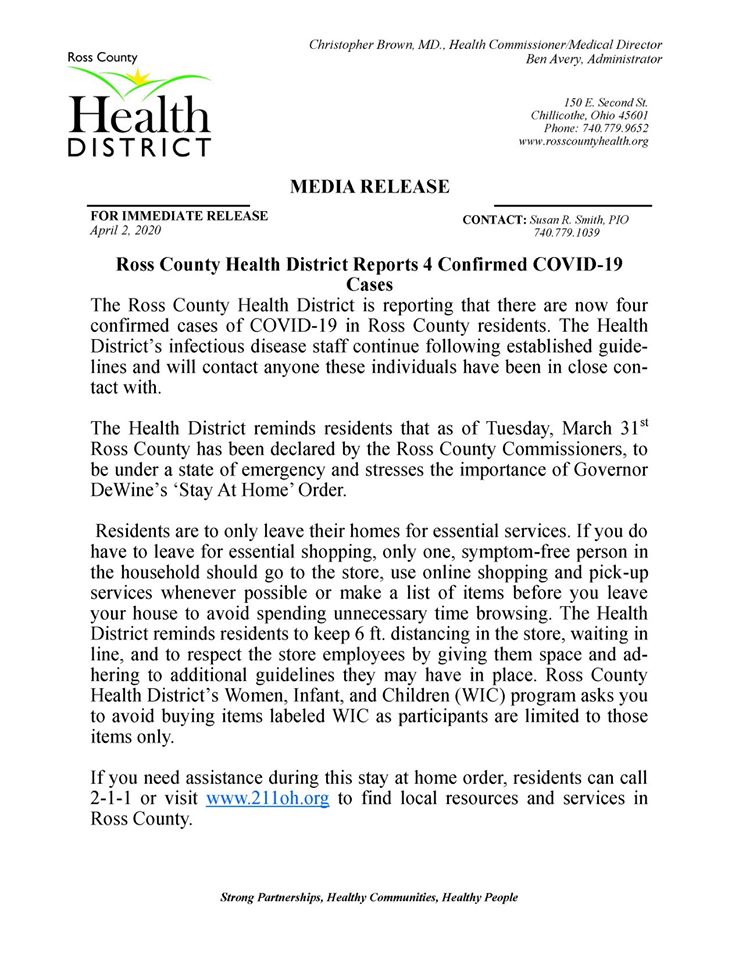 According to the health department they have contacted individuals that have been in close contact with the confirmed people. The health department is asking that people conform to the State-at Home orders that Dewine has placed on the area.
According to Ohio Heath information the two previous cases were both males in 20-49 years of age.
If you need assistance please call 2-1-1 they will give you information on local sources in the area. Below is the press release.