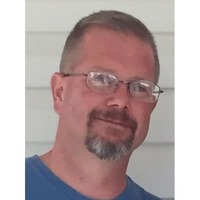 Ross County- Aaron Jay Smith, born July 26, 1973 in Chillicothe, Ohio, passed away December 3, 2019 at Mount Carmel Grove City from an unexpected heart emergency. He was the beloved son of Ronald Larry and Carolyn Sue Smith. He had three children that were his world: Kaylin, Isaac, and Cathryn. In addition to his parents he is survived by a brother Bradley (Patricia Haller O.D.) Smith, and a niece, Bradyn. 
He was a 1991 graduate of Southeastern High School, and attended Ohio University. He worked for FedEx Ground as a delivery driver since 1998. He was a past member of the Ross County Conservation League. In his spare time, he enjoyed watching his children's activities and sporting events, and the outdoors, where he was an avid fisherman.  He was a man that always cared for his fellow human. As his last wish, Aaron made a donation to Life Line of Ohio with his organs and tissue in hope that it would make another person's life better. 
The family would like to recognize and thank the bystanders that performed CPR prior to EMS arriving on the scene, the Mount Sterling EMS for their quick response, the Mount Carmel Grove City Hospital Emergency Department, Cardiac Unit, and ICU, and The West Jefferson Ohio State Highway Patrol and Trooper Brown who went above and beyond for Aaron. 
A memorial service will be scheduled at a later date.
In lieu of flowers, the family requests that donations be made to the American Heart Association or The Gary Sinise First Responder