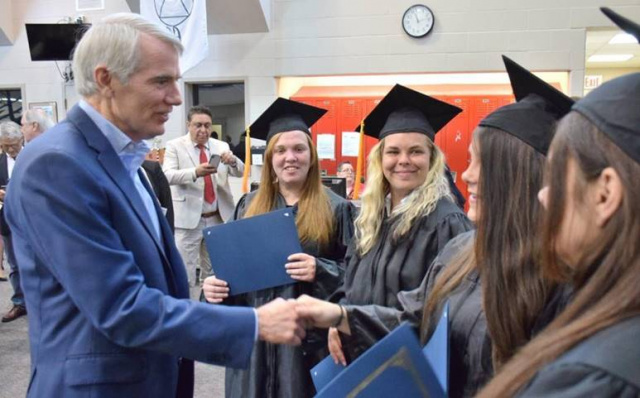 CINCINNATI, OH – Today, U.S. Senator Rob Portman (R-OH) delivered remarks to a graduating class of women at the River City Correctional Center. While incarcerated, these women earned a certificate in Supply Chain Logistics that will prepare them for a sustainable career after they are released. The certificate program was organized by the Hamilton County Office of Reentry in partnership with River City, Cincinnati State and is funded, in part, by the PNC Foundation. 
"It was an honor to participate in today's graduation ceremony, and I'm proud of the women today who have worked hard to prepare themselves for a bright future. Congratulations, and keep up the great work," said Portman. "I was proud to author the Second Chance Act, which provided grant funding that, in part, helped create the Hamilton County Office of Reentry. The Office of Reentry, along with other organizations involved in this program, have been great partners with my staff in working to strengthen and reauthorize this important law to help ex-offenders reenter the community after serving time in prison. We will continue to work together to ensure that programs like this keep helping those seeking educational opportunities, and to help those achieve their God-given potential."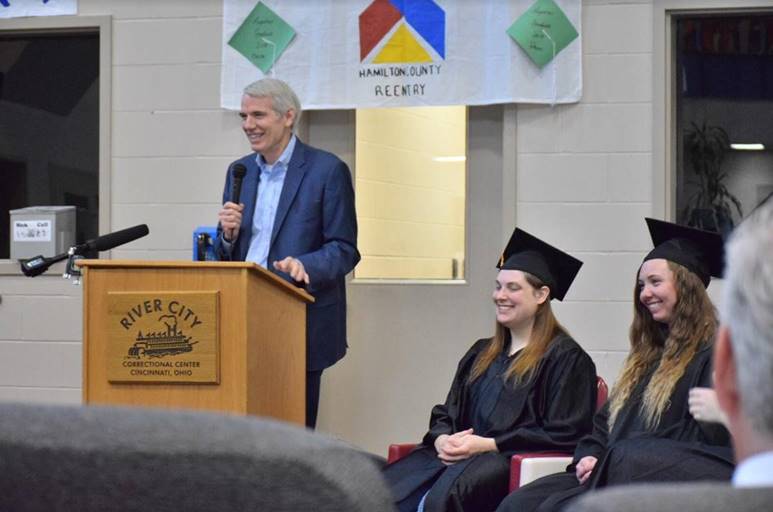 The Hamilton County Office of Reentry was created in part thanks to a Second Chance Act grant. Then-Congressman Portman originally authored the Second Chance Act with the late-Congresswoman Stephanie Tubbs Jones, and it was signed into law in 2008. Since 2009, more than 850 Second Chance Act grant awards have been made to government agencies and nonprofit organizations from 49 states for reentry programs serving adults and juveniles – and Ohio has benefitted significantly. In total, Ohio has received more than $39 million in Second Chance Act grants since 2009, which includes funds to assist Ohioans reentering the community with services such as job training, drug rehabilitation, case management, and mental health treatment.