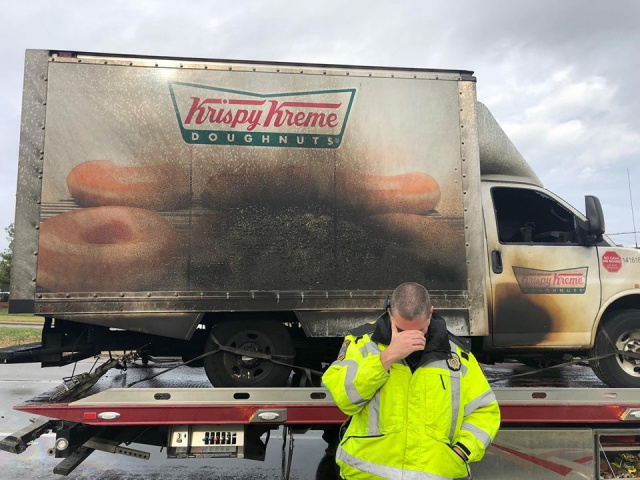 Lexington – Today around 2 pm a Krispy Kreme Donut Truck ignited in flames in the town of Lexington Kentucky.  According to Lex.com The driver noticed smoke coming out of the reefer and back of the truck and got out of the vehicle safely.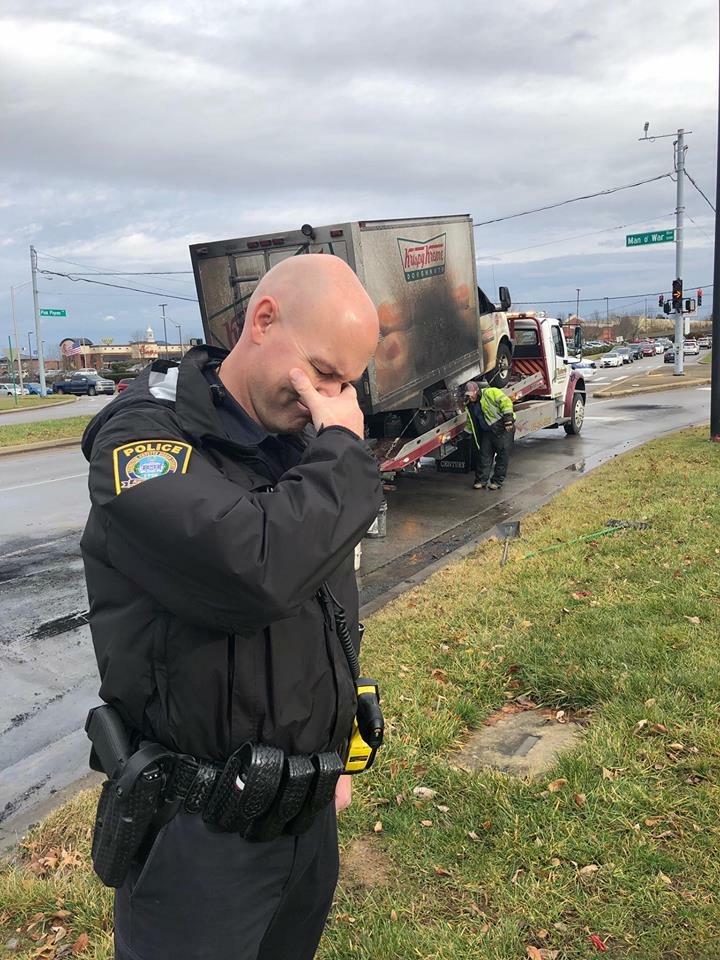 Fire and Police were called to the scene and were able to extinguish the fire quickly.  According to the Lexington facebook and twitter, all the donuts were lost in the fire.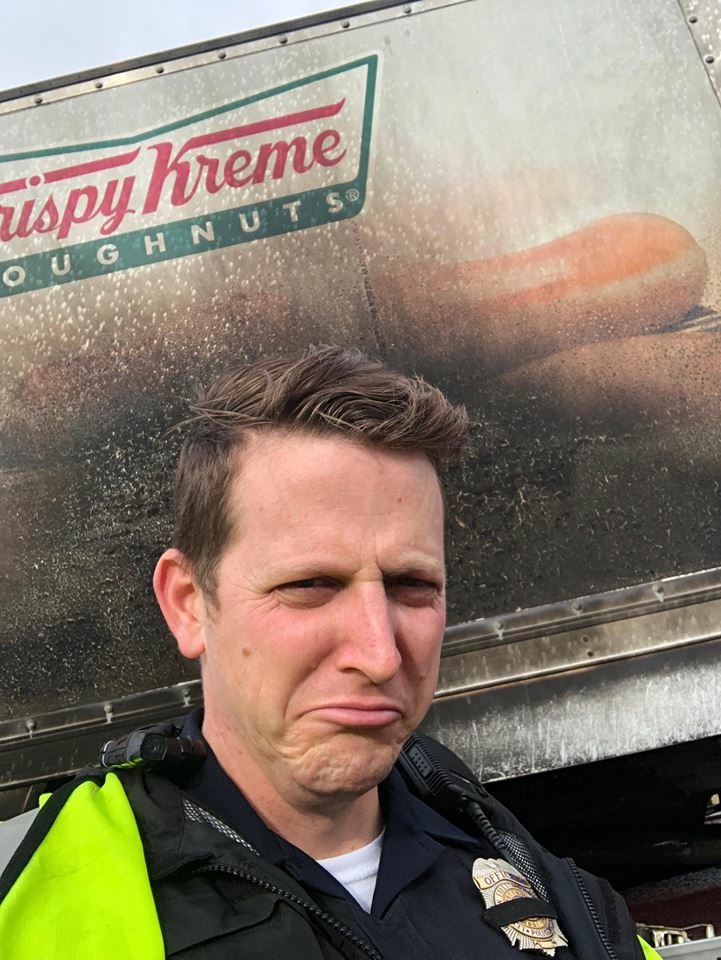 Local Police distraught over the scene had, "no words" for the tragedy that happened and are investigating with a heavy heart today.