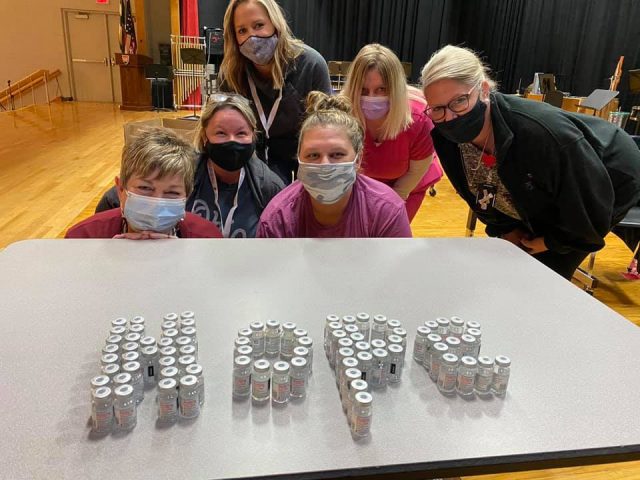 Pickaway – Pickaway Health District vaccinated over 1000 school staff members from all four school districts in two days.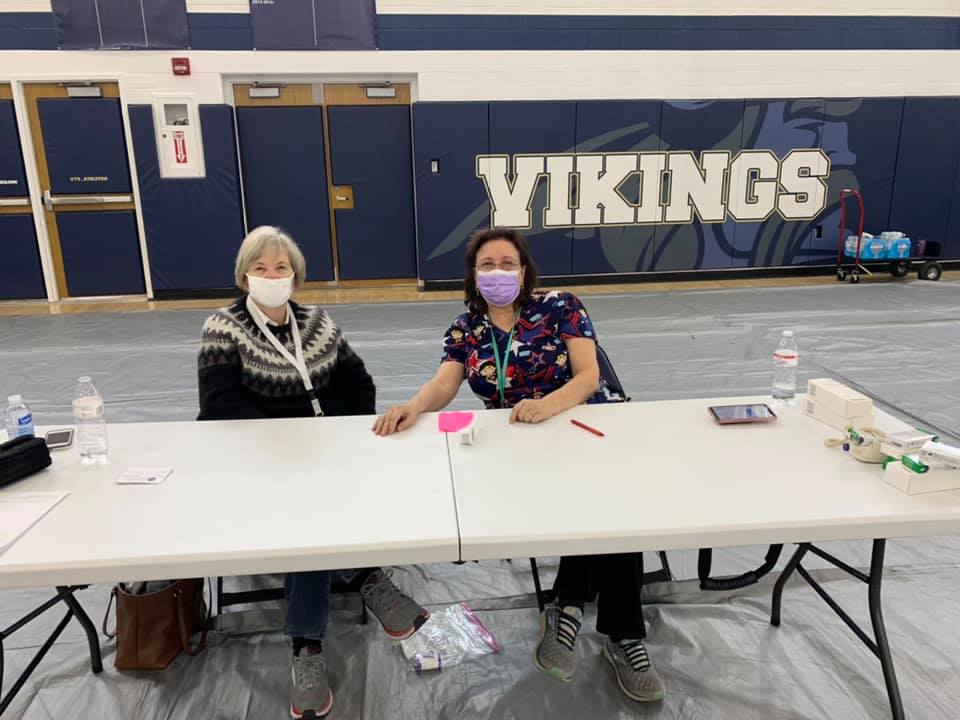 The health district started at Teays valley vaccinating K-12 school staff with the Moderna vaccine. The afternoon was moved to Circleville city schools where Danielle Stultz, English Teacher was interviewed by Governor Dewine during her vaccination.
Logan Elm was vaccinated this morning (February 12, 2021), using the large gym space. Westfall was in the Afternoon, in total 1000 vaccines were administered to staff members who wished to be vaccinated.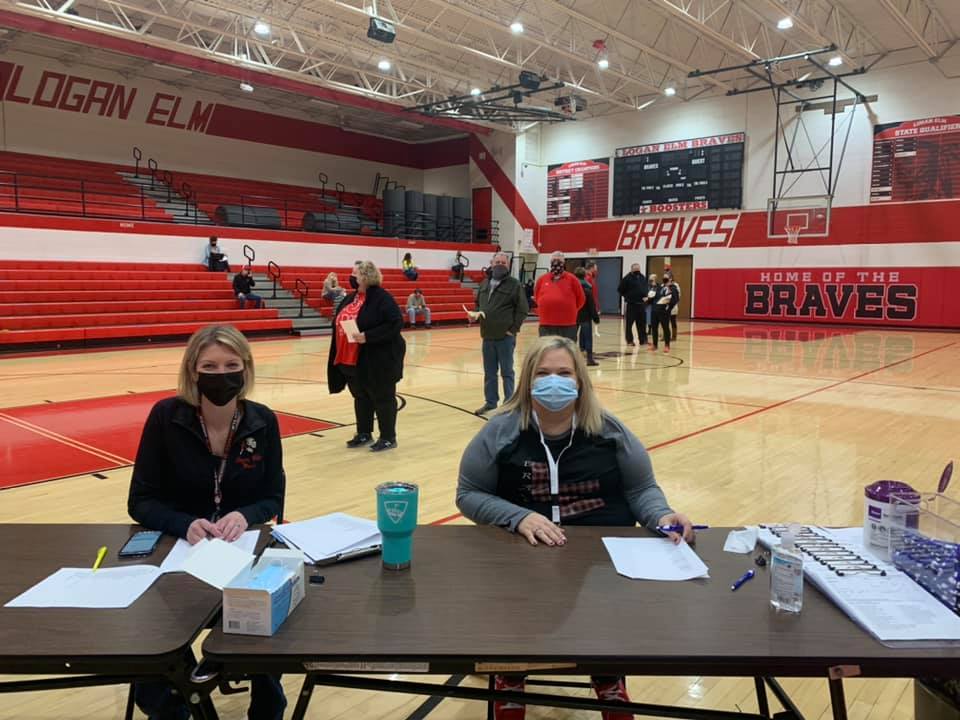 This vaccination was part of Governor DeWine's goal to progress toward the goal of getting K-12 students back into the classroom by March 1. In December, 45 percent of Ohio students were attending school remotely full-time, but today, less than 15 percent of Ohio students are still attending classes completely online.
"This once-in-a-lifetime pandemic has impacted all of us, so it should be no surprise that it has impacted our children. But we should not panic, nor should we be surprised by the results of assessments," said Governor DeWine. "Instead, we should do what Ohioans have always done when facing a challenge – stay calm, roll up our sleeves, and work to solve the problem."