USA – The teen pop icons the Monkeys were the first made-for-tv music band created.  Popular in the 1960's and 70's the Monkeys were created to rival huge bands like the Beatles.  Tork was originally a folk and blues artist but his good looks and funny charm was a sure thing choice for the band.  Tork was defined as the bands "Ringo" of the band.
A popular tv show called "The Monkeys" Tork played "the fool" part and was always getting into mischief.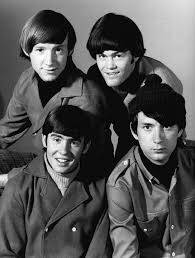 According to his bio on his facebook page Tork was a versatile musician and could sing, play base, and keyboard.  He sang lead on several of the monkeys popular songs like, "Do I have to do this all over again, "Head", andYour Auntie Gizelda."
The Monkeys have sold more than 75 million albums worldwide making them one of the most successful bands in the 1960's. "Last Train to Clarksville", "Pleasant Valley Sunday", "Daydream Believer", and "I'm a Believer" are all huge hits both in the states and worldwide.
Works death was announced on his facebook, Tork is the second member to pass Davy Jones died in February 2012, the other two members still are active with the group.