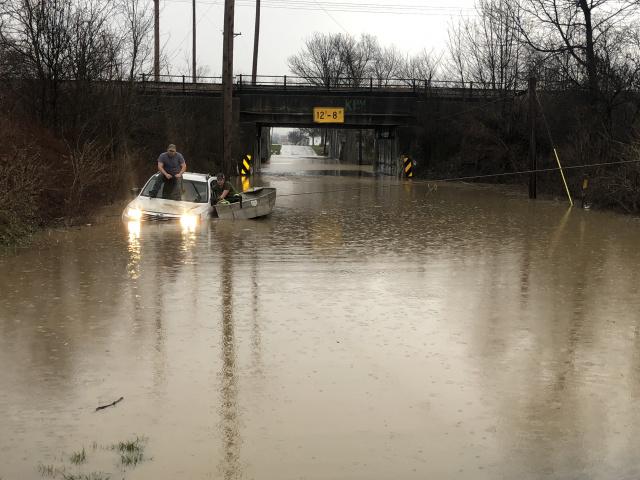 CIRCLEVILLE – Approximately 8:15 on April 3 a female driving a 2010 Subaru Outback attempted to drive though a flooded location.  Hagerty road is a known location for flooding for Pickaway residents.  The underpass commonly floods whenever there is flash flooding in the area.  Unknown to this Fairfield County resident who had recently dropped off her kids at school, she attempted to drive through 3 feet of water.  Submerging her 2010 Subaru Outback up to the doors, later the water rose to the roofline of the vehicle.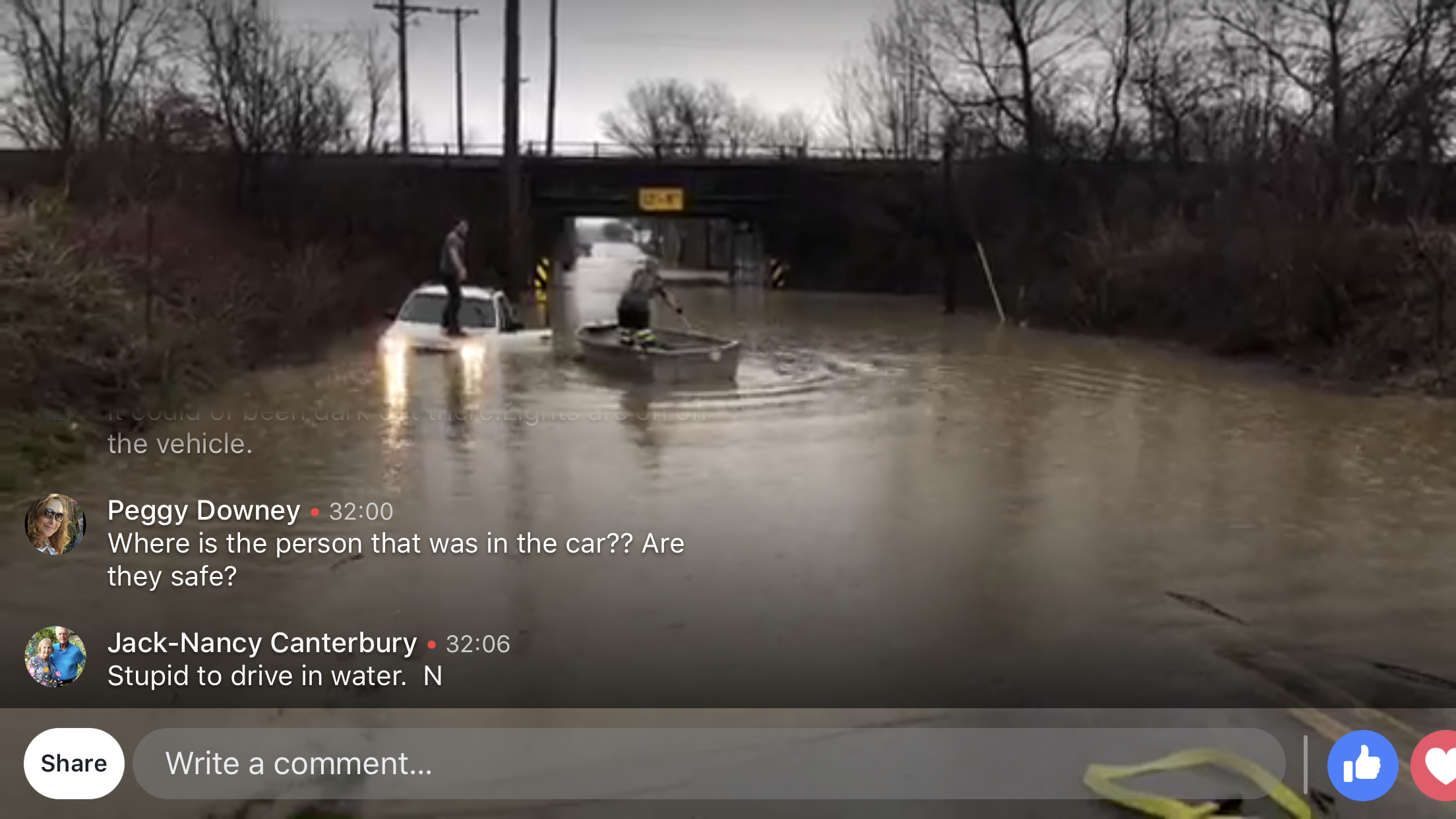 According to Deputy Steve Harger and K9 Jori, she was able to escape the vehicle from the passenger window.  Harrison fire and rescue used a ladder as a bridge for her to cross the deep waters.   No one was hurt, and the driver was able to escape unharmed.  It took three tow truck vehicles and a boat to retrieve the Subaru.  Pickaway Sheriff, Circleville Police, Harrison township fire, and rescue were all on the scene.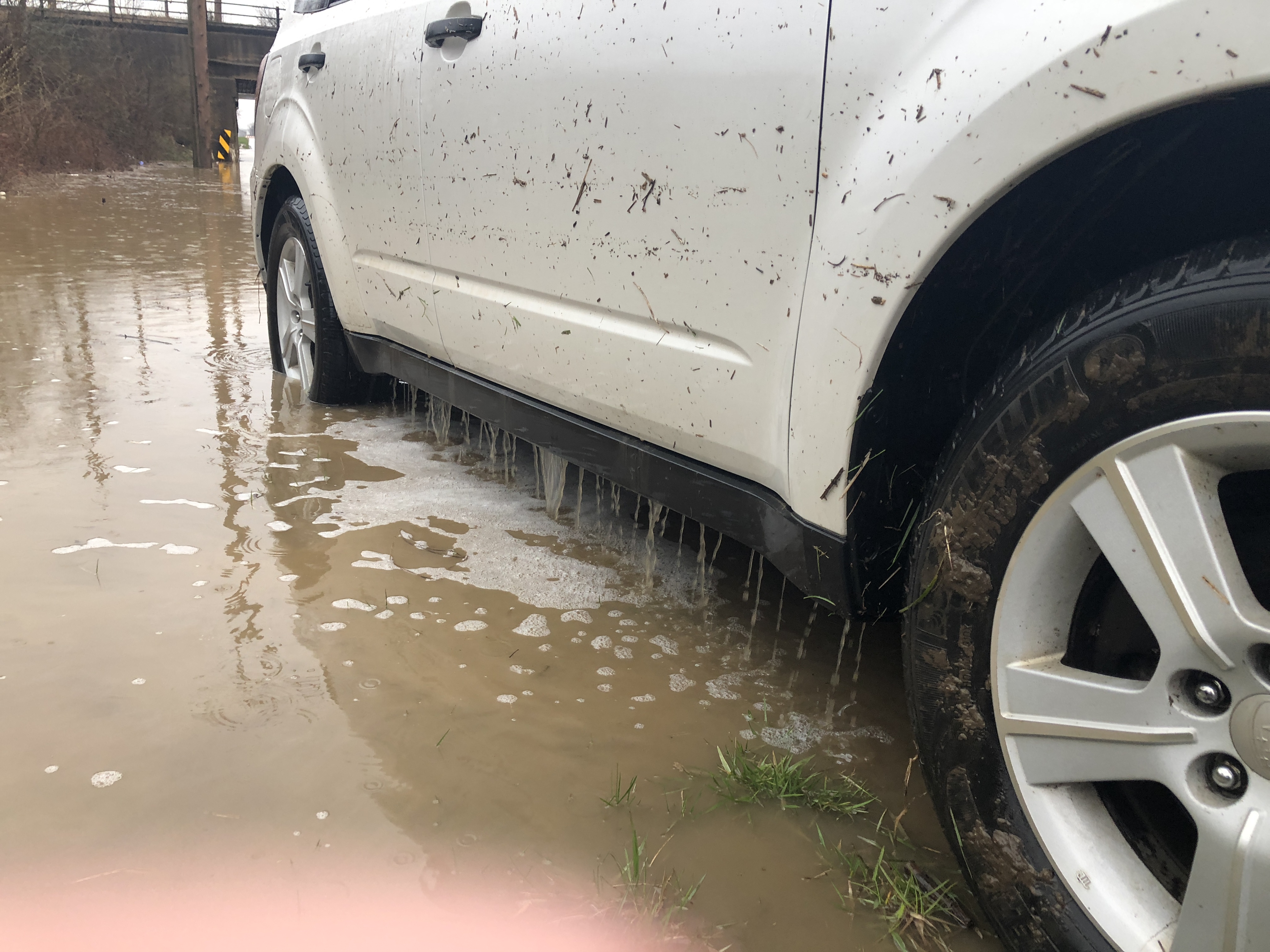 Please during flash flooding turn around and don't drown.