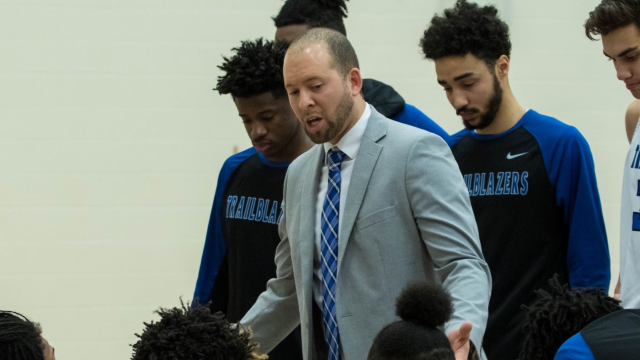 Ohio Christian University Head Men's Basketball Coach, Tony Stockman, has officially stepped down. Coach Stockman has accepted the Head Men's Basketball position at Columbia International University in Columbia, South Carolina. Former Clemson and Ohio State University standout, Coach Stockman served 6 seasons as Head Coach for the Men's Basketball program. "OCU gave me my first coaching job and trusted me in leading young men on and off the court, and I am so thankful for that opportunity," said Coach Stockman. "I have grown so much in my faith and as a leader and owe it to all the great people at OCU. My family and I are so thankful for everyone and will miss them so much." While at OCU, Stockman took part in many transitions and changes, including helping move the institution into the National Association of Intercollegiate Athletics (NAIA) in 2015. During Coach Stockman's tenure, he has accumulated an overall record of 131-73, highlighted by two National Christian College Athletic Association Division II National Championships.
Athletic Director David Bireline stated, "Coach Stockman will undoubtedly be missed by the OCU family and the state of Ohio. His significant achievements with the university, the athletic program, as well as the basketball program are certainly too numerous to mention. On behalf of the University, I want to thank Coach Stockman for his countless contributions, both on and off the court, and wish he and his wonderful family all the best in their future endeavors."
The search for his replacement will begin immediately.