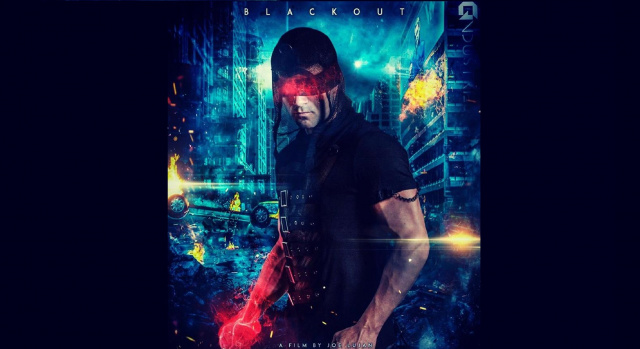 LAS VEGAS –
The next time you frequent a major retailer, or online film distributor like Amazon Prime, you may see a former Circleville resident on the cover. Immortal Wars, a film adaptation of the comic book series The Vanquishers, has just released to stores such as Wal-Mart and video-on-demand services.
Mark Justice stars as the character Blackout, a character forced to fight to the death in a post-apocalyptic world where televised fights are broadcast to the entire planet.
Mark stars along acting giants such as Tom Sizemore (Saving Private Ryan), Eric Roberts (The Dark Knight) and Bill Oberst Jr. (Age of the Living Dead). Immortal Wars is the first part of a planned trilogy of movies, and Mark is already expected to return to the second movie, which is currently in production.
- Advertisement -
Mark, a McDermott Ohio native, lived in Circleville during his time at Ohio Christian University. When living in Circleville, Mark was the general manager of JR Hooks and Tuscan Table, also serving as Executive Chef. He also played multiple sports at OCU, and attended Crossroads Christian Church and the Circleville Nazarene Church (Now Heritage Nazarene).
The Scioto Post did a previous interview with Mark regarding his work for a Christian music video with the rock/metal band Stryper, which you can read about by clicking this link.
To purchase Immortal Wars on Amazon, visit this link.